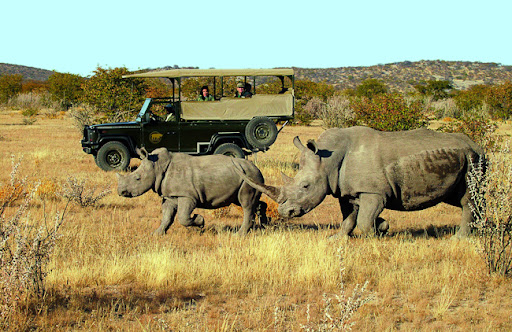 Ongava Game Reserve selects CiMSO INNkeeper software
10th December 2021
Geraldine Vickers
Ongava Game Reserve recently selected INNkeeper, part of the CiMSO Rest Suite, as their hospitality and lodging software solution.
More About Ongava Game Reserve
Ongava Game Reserve was established in 1991 when several families with a shared vision converted four unproductive cattle ranches into a prolific 30,000-hectare private game reserve. Today Ongava is one of the largest private game reserves in Namibia, offering more than 125 square miles of roaming wildlife.
Ongava is committed to protecting and savouring life in all its natural wonder. Lions once shot on sight, are now the hunters, not the hunted. Rhino populations are now protected and understood with genetic studies revealing paternity and guiding decisions that ensure the prosperity of the species.
Considered one of the finest private game reserves in the region, Ongava enjoys global recognition for exceptional conservation, groundbreaking research, and exciting safari adventures.
Ongava's various lodges provide the ultimate in accommodation, offering comfort and luxury, yet retaining a connection to the earth. Each lodge has its own unique style, layout, and atmosphere, offering a wonderful sense of luxurious seclusion. Spacious lounge areas, reflecting the colours and textures of the African bush, invite guests to relax and enjoy a drink at the bar whilst viewing the spectacular Ongava wildlife.
CiMSO is proud to be Ongava's vendor of choice for ERP business management software.
The Best Integrated Solution
Ongava ushers in the 2022 year using CiMSO's Integrated Management Software Solution to manage their Windhoek based Head Office as well as their Etosha based Game Reserve. These properties are seamlessly linked using CiMSO's INNsync data synchronizing software.
Ongava Game Reserve selected the following products from the CiMSO Suites to configure their ideal ERP system:
Contact us
CiMSO supports clients in the transition from fragmented legacy software systems to integrated ERP solutions. CiMSO also manages the successful deployment of new systems in compliance with their ISO90003 Quality Management Systems and PRINCEII project management methodologies.
Please contact your local CiMSO office or Value Added Reseller for more information on CiMSO's Integrated ERP Software Suites for Hotels, Lodges, Resorts, Clubs, Timeshare, and Leasing management.