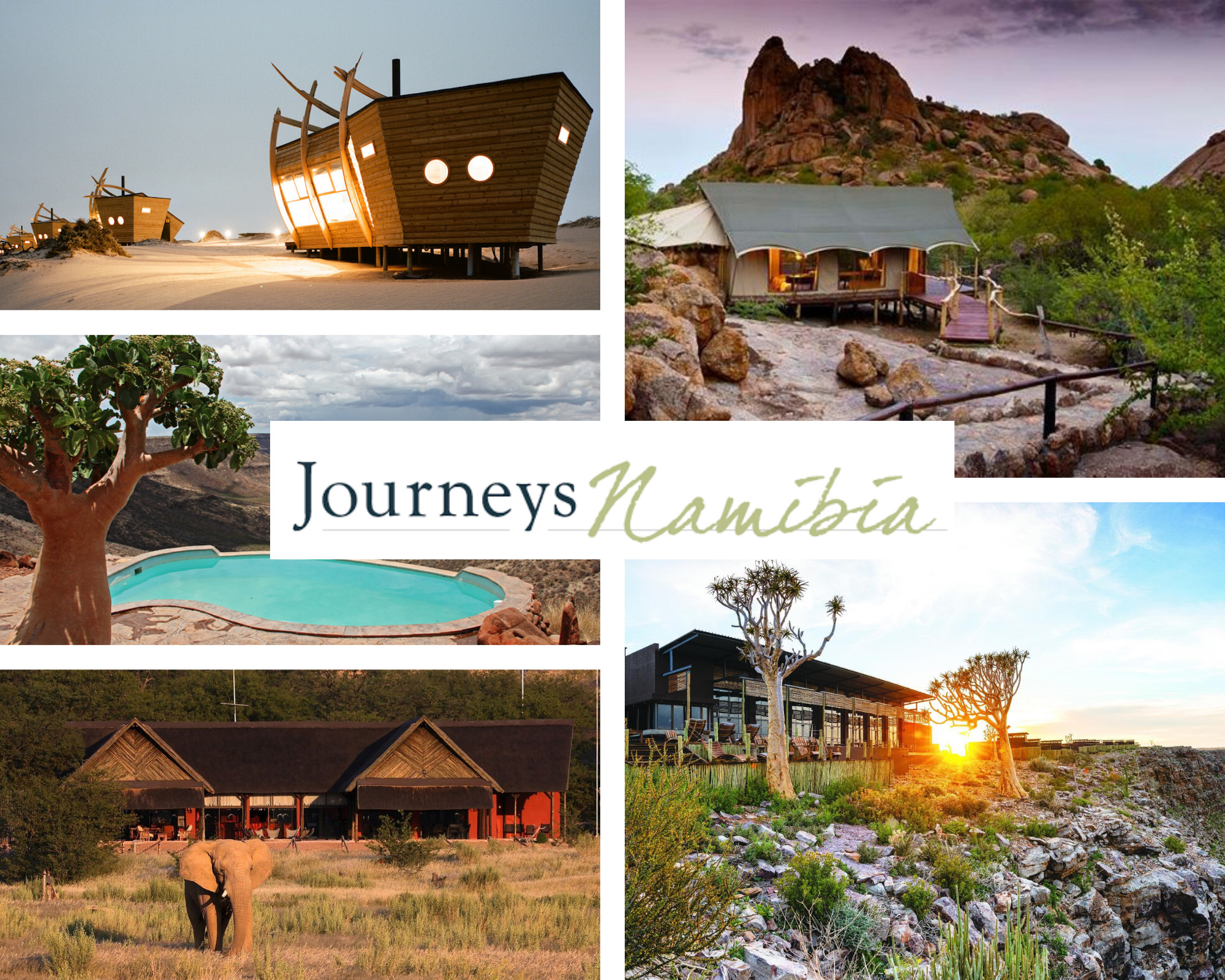 Journeys Namibia Management Group deploys CiMSO INNkeeper Software
26th September 2022
Geraldine Vickers
Journeys Namibia Management Group recently deployed CiMSO INNkeeper as their preferred hospitality and lodging management software. The Group manages Six Namibian properties, including their Head Office, based in Windhoek.
More About Journeys Namibia
Journeys Namibia develops and manages lodges. The Group selected CiMSO INNkeeper Software, and deployed it at their properties and Windhoek Head Office. The Group offers lodge owners relief by delivering a range of specialist support services such as day-to-day lodge management, bookings, staff training, improvement of service delivery and streamlining of operations. With many years of tourism experience Journeys Namibia shares an intimate passion for Namibia's unique landscape and its people.
Amid the harshness of Namibia's untamed beauty and the long distances, visitors are often pleasantly surprised to find such well-appointed lodges. While the landscape is wild and unforgiving, you find respite from the heat and dust through luxurious comforts and excellent service in Journeys Namibia-run lodges.
Journeys Namibia wants to participate in and contribute to every visitor's 'Namibia experience'.
The Best Software Solution
Journeys Namibia invested in the following CiMSO software products to manage their lodges and to facilitate the delivery of first world guest service:
CLIENTmanager: to manage client relationships (CRM) and protect valuable client data (CDP)
STOCKmanager: to control stock, manage procurement and facilitate scrumptious food recipes
INNkeeper: to manage lodging facilities, dynamic rates, bookings, front office and guest folios
ACCOUNTSoffice: to control accounts receivable (debtors) and accounts payable (creditors)
BACKoffice: to manage cashbooks, bank reconciliation and General Ledger to balance sheet
DOCmanager: for near paperless document management, structured e-filing and fast retrieval
INNsync: to seamlessly synchronize data between multiple properties and central reservations
SMSmanager: for single and bulk blast SMS communications from the office computer
TOOLbox: a comprehensive tool kit for system support out in the untamed wilderness
Contact us
CiMSO supports clients in the transition from fragmented legacy software systems to integrated ERP solutions. CiMSO also manages the successful deployment of new systems in compliance with their ISO90003 Quality Management Systems and PRINCEII project management methodologies.
Please contact your local CiMSO office or Value Added Reseller for more information on CiMSO's Integrated ERP Software Suites for Hotels, Lodges, Resorts, Clubs, Timeshare, and Leasing management.