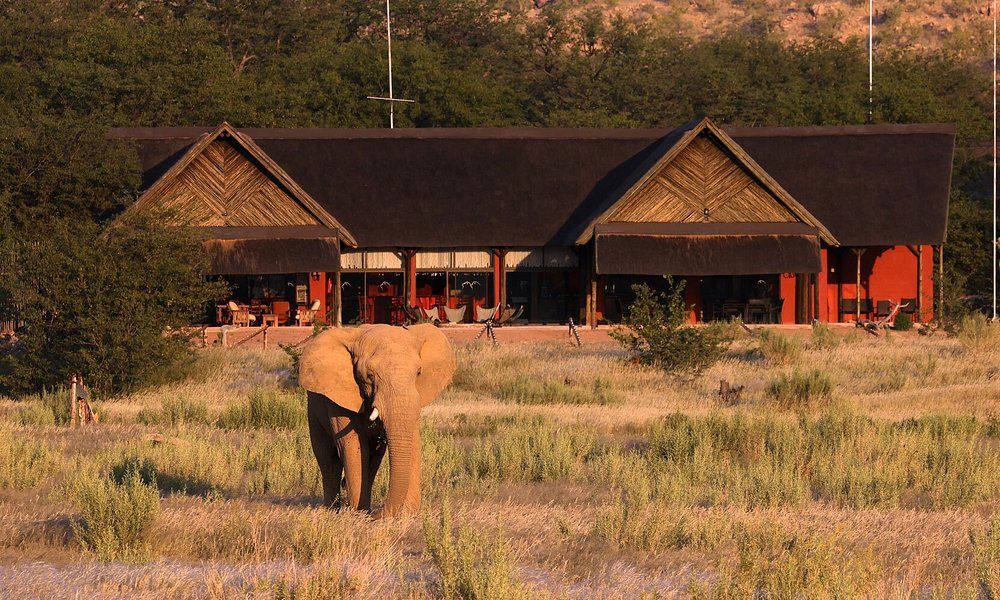 Hobatere Lodge chose CiMSO INNkeeper Software
11th October 2022
Geraldine Vickers
Hobatere Lodge is strategically located 65 km north of Kamanjab on the western border of the Etosha National Park in Namibia. Managed by Journey's Namibia Management Group, Hobatere recently chose CiMSO INNkeeper as their preferred hospitality and lodging management software.
More About Hobatere Lodge
Nestled on the banks of the Otjovasandu River in Namibia's north-west, Hobatere Lodge promises uniquely Namibian encounters. The main area and surrounding chalets are covered with thatched roofs, cooling the air with the fragrant scents of the African savannah.
Six cozy chalets (called Rondawels), as well as six comfortable, adjoining rooms (bungalows), ensure a pleasant stay. Hobatere Lodge is entirely solar powered and in-room amenities avoid electric devices and power points, with hot water flasks facilitating tea or coffee breaks.
Hobatere Lodge immerses guests in the untamed wilds of Damaraland. The entire area is a paradise for nature lovers, and the proximity of the waterhole ensures exceptionally close experiences with the wild creatures that frequent it.
Sip on a refreshing drink while lounging on the veranda, a wisk away away from a variety of antelope, giraffes, elephants and lions, quenching their thirst at the water hole. Spend a night in the Tree house where you enjoy a front-row seat to watch a memorable sunset and wildlife at the water hole.

The Best Software Solution
Hobatere Lodge invested in the following CiMSO software products to deliver the best client service to their guests:
Contact us
CiMSO supports clients in the transition from fragmented legacy software systems to integrated ERP solutions. CiMSO also manages the successful deployment of new systems in compliance with their ISO90003 Quality Management Systems and PRINCEII project management methodologies.
Please contact your local CiMSO office or Value Added Reseller for more information on CiMSO's Integrated ERP Software Suites for Hotels, Lodges, Resorts, Clubs, Timeshare, and Leasing management.