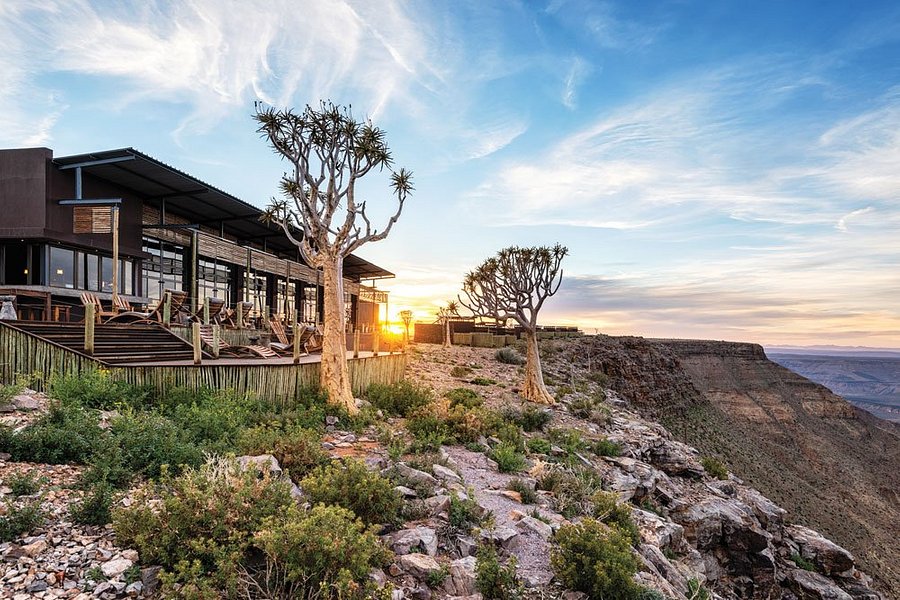 Fish River Lodge selects CiMSO INNkeeper Software
24th October 2022
Geraldine Vickers
One of Namibia's top tourist destinations lies on the rim of the spectacular Fish River Canyon – the unique 20-room Fish River Lodge. Managed by Journey's Namibia Management Group, the Lodge has recently selected CiMSO INNkeeper as their hospitality and lodging management software.
The Lodge
The unique landscape of the Fish River Canyon inspires the contemporary design of the Lodge. Dry stone walls, tall windows, and wrap-around decks draw the eye to the canyon. A rim pool overlooking the canyon provides refreshing comfort in the hot summer. Crackling fireplaces in the main lodge offer warmth and cosiness in crisp winter. Each chalet provides an outdoor yoga platform and clerestory windows to frame myriad stars at night.
The Camps
Camp Eternity and Camp Edge offer four gabion shelters/tents. Both camps provide overnight accommodation for Rim to River hikers and Canyon Mountain Bike Trail cyclists.
Camp Eternity is 26 km from the Lodge, with colourful and endless views of and beyond the canyon. There are twin stretchers in each tent. Paths connect the tents with the main facility, constructed from stone gabions and other sustainable materials. This is the place to relax and enjoy well-earned sundowners on the decks overlooking the canyon. Meals are served under the stars.
Both camps offer the adventurous traveller and explorer a direct and intimate encounter with the harsh but wonderful atmosphere of the canyon and the natural surrounding environment.
The hiking and cycling packages include breakfast, a packed lunch, and dinner.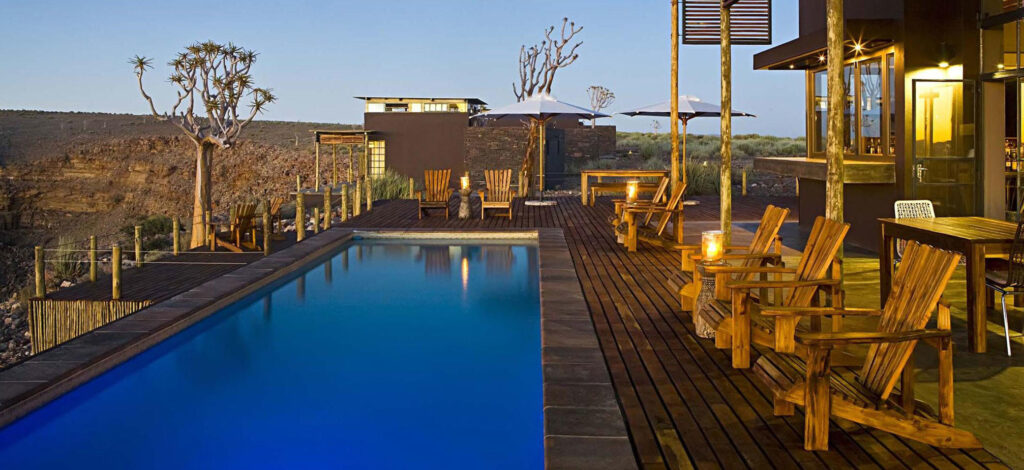 The Best Software Solution
Fish River Lodge invested in the following CiMSO software products to deliver the best customer service to their guests:
Contact us
CiMSO supports clients transitioning from fragmented legacy software systems to integrated ERP solutions. CiMSO also manages the successful deployment of new systems in compliance with their ISO90003 Quality Management Systems and PRINCEII project management methodologies.
Please contact your local CiMSO office or Value Added Reseller for more information on CiMSO's Integrated ERP Software Suites for Hotels, Lodges, Resorts, Clubs, Timeshare, and Leasing management.