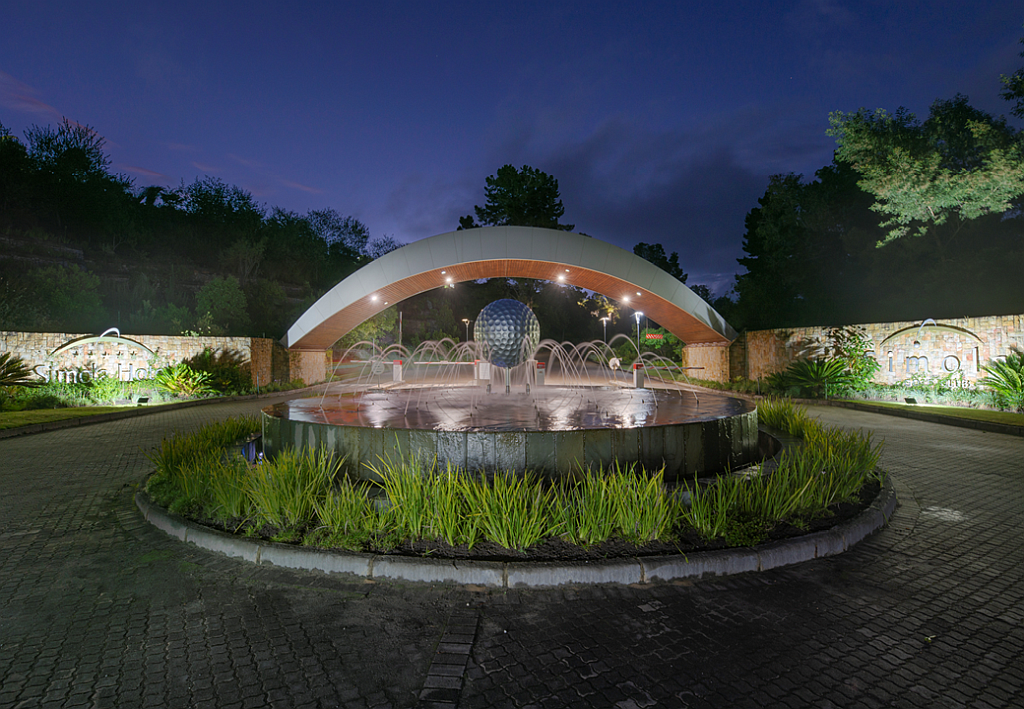 Choosing Golf and Country Club Management Software
20th May 2021
Johan Marais
Choosing Golf and Country Club Management Software for your golf club is no easy task. It will be one of the most important decisions made by club management.
In this article, we will discuss eight management areas to be considered. The list is by no means exhaustive and provides a framework for a more detailed needs analysis.
Firstly, what is the core for choosing Golf Club Management software? It lies in a comprehensive CDP (client data platform) that is seamlessly integrated into an effective CRM (client relations management) system.
Key requirements of the CDP and CRM:
The CDP must provide for distinct main, dependent and nominee member profiles. Including dynamic links between these profiles.
The CDP must offer extensive and comprehensive data capture and management. Including member preferences and communications tracking.
The CRM system must integrate communications. Disseminate event and competition information to members.
Identification technologies must integrate into the CDP. This will ensure fast, accurate golfer and member identification at registration counters, restaurants, bars and dining facilities.
Demographic profiling of golfers and members (status management). Important to facilitate effective, client-centric service delivery and accurate billing.
Marketing work flow functionality. Drive sales, assist with debtors collection and track member and golfer consumption.
Secondly, a wide range of golf course management facilities is required to manage a golf club. In other words, the ideal club management software must provide user-configurable facilities, including:
Flexible, configurable tee sheets. Manage multiple courses, course configurations and golf competitions.
Tee bookings which seamlessly integrate to the tee sheets. Fast, personalised booking confirmation.
Dynamic green fees. Automatically determined by configurable rules based on golfer / membership status and the season, day and time of the tee booking.
Fast registration process. Golfer identification and signature capture at the golf registration counter.
Flexible consolidated or distributed billing process for green fees. Rental items and pro shop sales with dynamic fee prices based on golfer / membership status.
A virtual score card on the golfer's mobile phone. Score upload to CDP for handicap purposes.
Course statistics reports. Course usage per T-sheet, per flight and by golfer status.
Asset and maintenance management system for course assets.
Effective compound ordering and inventory control of agronomy products.
Thirdly, booking a round of golf should be a fast and easy process. In other words, it needs to be seamlessly integrated into the club and course management system:
Tee bookings must be available at registration counter, reservations department, service desk, online and accessible on mobile devices.
Online tee bookings must seamlessly integrate to the course management system. Golfer statuses in the membership system.
Online payment facilities should be available if required.
Booking notes, billing instructions and golfer notes and must be viewable.
Quick moving of bookings on or between courses with automated green fees adjustment is essential.
Waiting list displaying golfer preferred T-off detail and remarks with fast transfer to the course grid.
Fourthly, when choosing Golf and Country Club Management Software, the golf registration counter is a high-pressure funnel. It determines golfers' perception of your club's service delivery. Registration must offer:
Tee bookings display grid with accounting, point of sale processing and functionality for administrative service delivery.
Quick identification of golfers with display of photograph, personal preferences, membership status, booking notes and accounting instructions.
Fast and accurate multi-baller registration with dynamic green fee and rental item billing.
Digital signature capture for bills and attended by co-signatures.
Starter mobile devices applications to manage tee-off time, golfer status and weather conditions.
Food and beverage consumption is an integral part of club life. Point of sale systems must include table service with the following features:
Seamless integration to inventory control and members accounts.
Fast, contactless ordering from mobile devices using transaction accumulation bill (TAB) technology.
Table to service staff allocation with table combine, split and park facility.
Accurate identification of golfers and members with signature capture on mobile devices for billing purposes.
Order routing with slip printing or order displays on screens at preparation points.
Split bills by selected items, per golfer or by percentage of bill, with billing direct to members accounts.
Split cash payments by share or percentage, accepting multi-currency, multiple credit cards or membership points redemption.
Paying members are a club's most valuable asset – hence the crucial need for a CDP with an integrated CRM system. Membership management features should include:
Management of both primary members and member dependents.
Unlimited user defined membership statuses linked to main, dependent and nominee member profiles.
Scheduler for automated status allocations such as Active, Away, Suspended.
Loyalty management with points system, integrated into the accounting system.
Integrated accounting system which offers:

Powerful and flexible accounts receivable (Debtors) system with extensive bulk fee billing, integrated to bank accounts for GIRO payments
Accounts payable (Creditors) system with bulk payment processing and cheque printing.
Unlimited Cash Books with bank statement import facilities.
General Ledger with financial and operational budgeting and powerful reporting capabilities
Effective inventory management is a prerequisite for food costing control. The inventory system must integrate seamlessly into all the management processes and the membership accounts receivable system. Recommended features include:
Control all products (stock items), services, charges, food and beverage recipes and bills of material.
Fast, user friendly procurement with with multi-level authorization.
Revenue tracking per sales outlet with revenue centre and cost centre management.
Item identification by Barcode and QR code with label design and printing.
Food and beverage recipe processing with real-time item costing.
Effective stock take process integrated to accounting system.
The last and most important for choosing golf and country club management software is proper implementation and deployment of the system. This includes on-demand support to all system users. These are critical requirements for an ideal golf club management system. It will ensure effective use of the system and will ultimately enhance golfer and member satisfaction.
Software deployment and support should be managed in compliance with an ISO90003 quality management system.
Implementation must ideally follow PRINCE II project management methodologies.
User training should be syllabus-based and offer certification to qualifying users.
Clubs are typically not 24/7 operations. But your software system provider should commit to a 34/7 service delivery.
Remote access support and maintenance tools are required to maximise up-time.
In conclusion, the international golf club management industry has called for management software that is:
customer centric in design – to ensure optimal service delivery;
integrated ERP (enterprise resource planning) in nature – to ensure productivity and cost efficiency; and
next-generation technology ready – to enhance the client experience.
Choosing Golf and Country Club Management Software is a very important decision. CiMSO Business Solutions provide customer-centric, integrated end-to-end ERP software solutions to golf and social clubs.