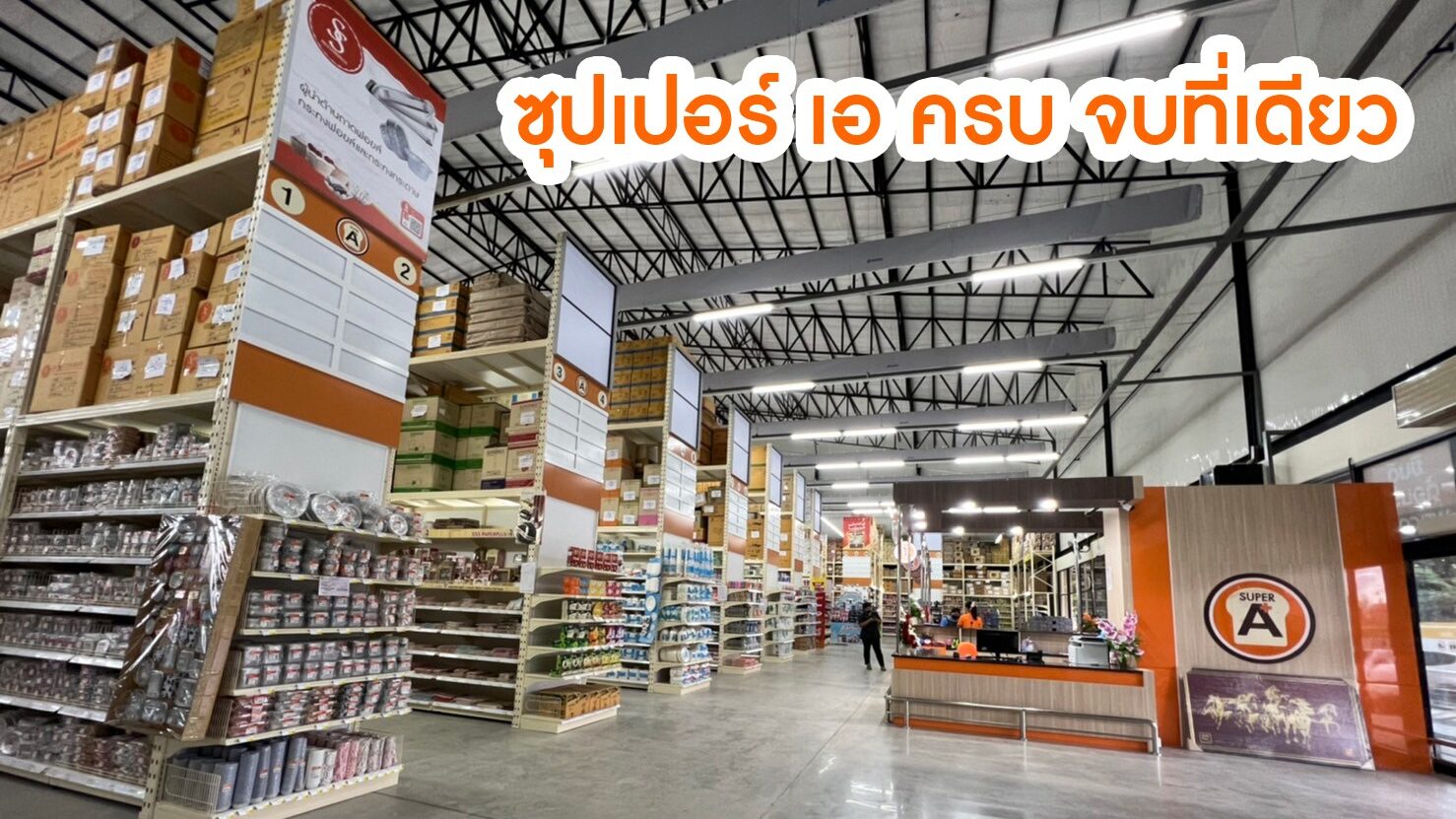 Super A and CiMSO: Joining Forces for an Enhanced Shopping Experience in Thailand
10th July 2023
Geraldine Vickers
We are thrilled to announce that Super A, a prominent Thai supermarket chain, has joined the CiMSO family. This exciting collaboration brand is dedicated to delivering exceptional products and services to its customers. With its wide range of offerings, commitment to quality, and focus on customer satisfaction, Super A has established itself as a go-to destination for shoppers seeking convenience and value.
With its presence in the retail and wholesale markets, Super A caters to individual customers and businesses, providing a comprehensive shopping experience that covers everyday needs. The four outlets in the Buriram region, northeast of Thailand, ensure accessibility for Super A's target market, allowing more people to benefit from their diverse range of groceries, household items, electronics, appliances, furniture, clothing, and so much more.
Super A's decision to Join Forces with CiMSO
Super A's decision to choose CiMSO's Software Suite as their preferred Business Management Solution was driven by its full integration and real-time reporting capabilities. CiMSO SHOPkeeper offers a cohesive system that connects different aspects of Super A's operations, providing them with valuable insights and actionable data in real-time.
Super A leverages CiMSO Products to enhance business operations, such as efficiently handling client relationships and simplifying financial operations. It optimizes stock management, automates retail operations, and offers features like loyalty point management, voucher creation, mobile stock take, and Thai tax support. Super A equips businesses with comprehensive tools for streamlined processes, improved customer service, and increased productivity.
The major Thai supermarket went live with CiMSO SHOPkeeper on July 1, 2023, marking an important milestone in its journey towards operational excellence. With CiMSO's support, Super A is well-positioned to achieve its business goals and continue delighting customers.
We are thrilled to welcome Super A to the CiMSO family and look forward to witnessing their continued growth and success.
Explore Super A's Facebook Page
Click here to visit Super A's Facebook page and stay updated on their latest offerings and promotions.
Contact us
CiMSO supports clients transitioning from fragmented legacy software systems to integrated ERP solutions. CiMSO also manages the successful deployment of new systems in compliance with their ISO90003 Quality Management Systems and PRINCEII project management methodologies.
Please get in touch with your local CiMSO office or Value Added Reseller for more information on CiMSO's Integrated ERP Software Suites for Hotels, Lodges, Resorts, Clubs, Timeshare, and Leasing management.