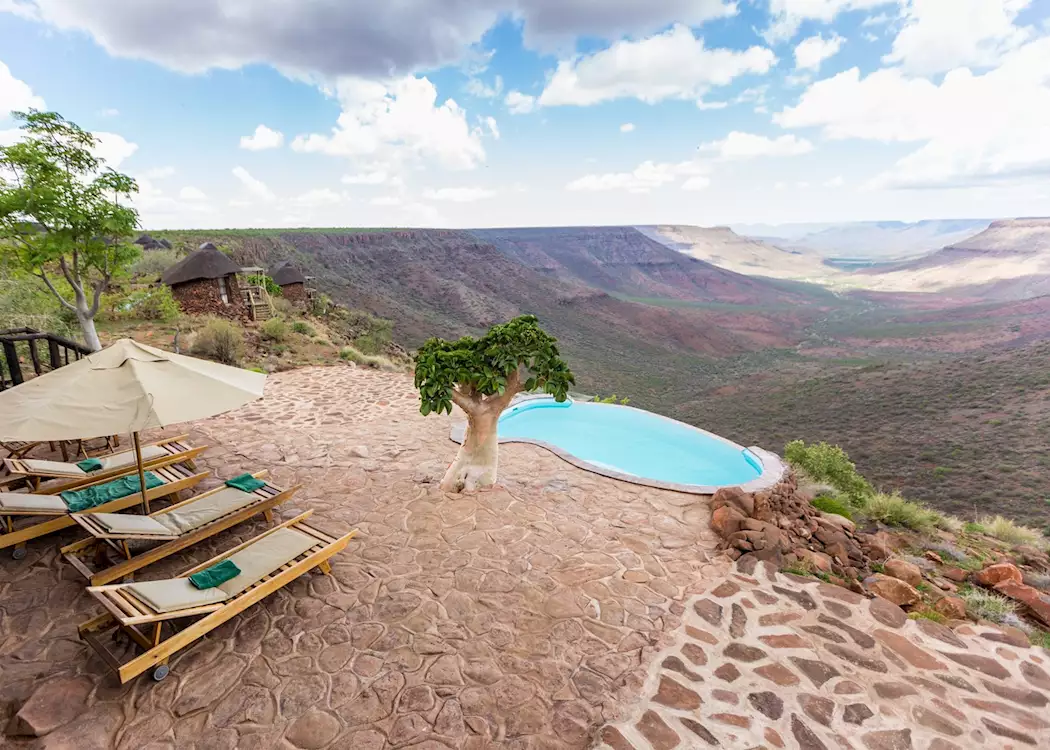 Grootberg Lodge selects CiMSO INNkeeper Software
18th October 2022
Geraldine Vickers
Grootberg Lodge is located at the top of the Grootberg Pass, 25 kilometers east of Palmwag. Set within the Khoadi/Hoas Conservancy in Namibia it is managed by Journey's Namibia Management Group. Grootberg recently selected CiMSO INNkeeper as their hospitality and lodging management software of choice.
More About Grootberg Lodge
Perched on the rim of the Etendeka Plateau, Grootberg Lodge stands sentinel over the Klip River Valley, and offers an opportunity to experience the true wilderness of Damaraland. The Lodge is an ideal midway stopover for visitors traveling between Etosha National Park and Swakopmund.
The Grootberg conservation organization supports projects in the area and promotes wildlife conservation and local tourism.
The fourteen cozy twin chalets and two-family units are powered with solar energy and private decks provide stunning views across the Klip River Valley. Enjoy a magical sundowner at the bar, a hearty meal prepared by the passionate chefs at Grootberg's restaurant, and some intimate family time around the fireplace.
Grootberg is a paradise for nature lovers. Be sure to enjoy the unique activities led by Grootberg's expert guides and trackers. Nature walks or horse trails to search for elephants and rhinos, meeting the Himba tribe in their native environment, and venturing down the Klip River Valley to the watering holes.
With so much to do, you will want to stay longer.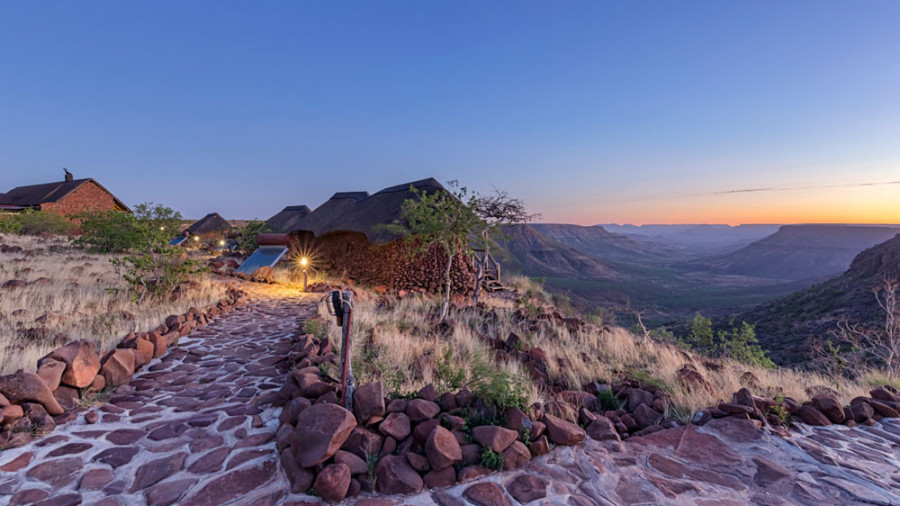 The Best Software Solution
Grootberg Lodge invested in the following CiMSO software products to deliver the best client service to their guests:
Contact us
CiMSO supports clients in the transition from fragmented legacy software systems to integrated ERP solutions. CiMSO also manages the successful deployment of new systems in compliance with their ISO90003 Quality Management Systems and PRINCEII project management methodologies.
Please contact your local CiMSO office or Value Added Reseller for more information on CiMSO's Integrated ERP Software Suites for Hotels, Lodges, Resorts, Clubs, Timeshare, and Leasing management.