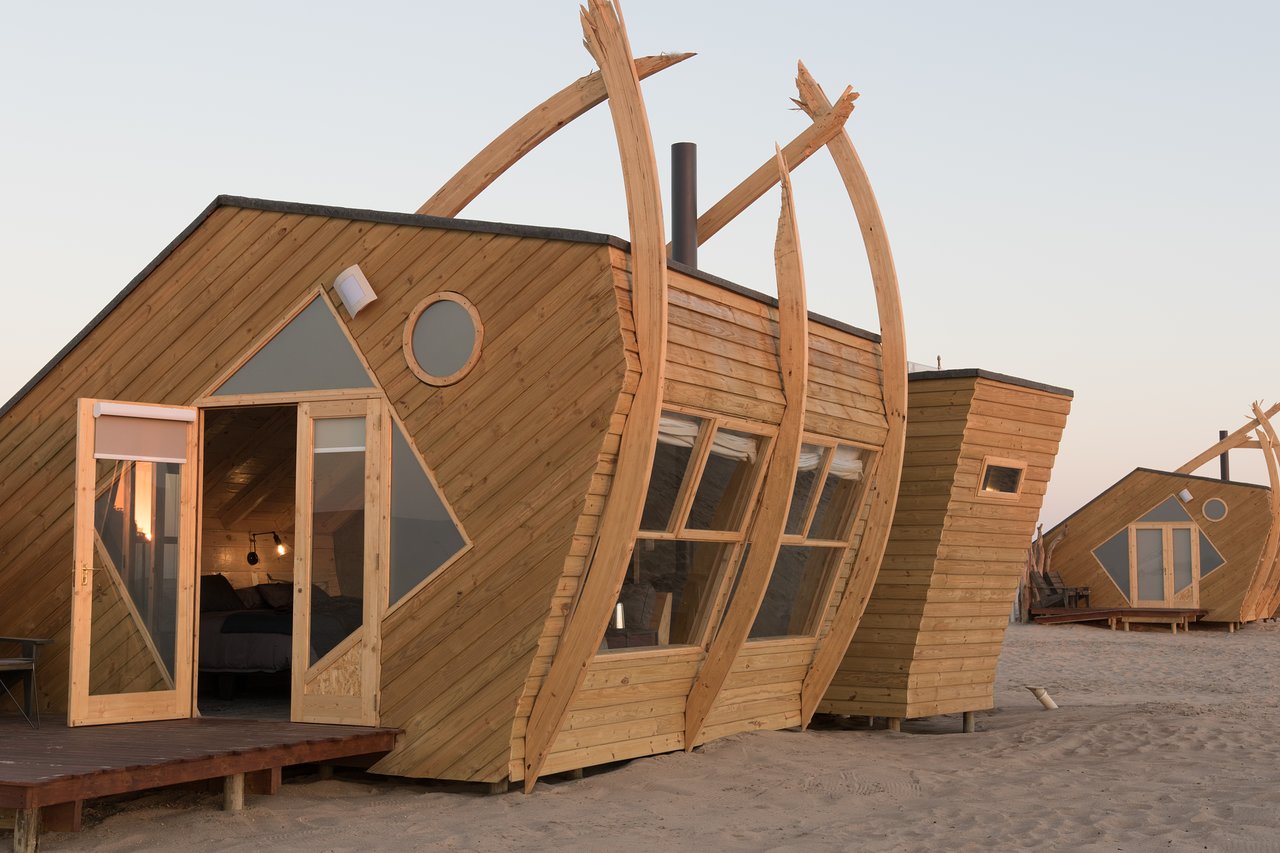 Shipwreck Lodge sets sail with CiMSO INNkeeper Software
3rd October 2022
Geraldine Vickers
Located on the famous Namibian Skeleton Coast between the Hoarusib and Hoanib rivers, Shipwreck Lodge is only 45 km from Möwe Bay. Managed by Journey's Namibia Management Group, Shipwreck recently chose CiMSO INNkeeper as their hospitality and lodging management software.
More About Shipwreck Lodge
The Lodge offers ten shipwreck-shaped chalets nestled between the dunes on the Atlantic coastline, where the cold Benguela current provides guests with a refreshing breeze.
Wake up to the sound of waves crashing in the distance, stroll along the ocean and fall asleep to a crackling fire in the stove. With designs inspired by the many ships wrecked on the Skeleton Coast, the Lodge emphasizes a light footprint through eco-friendly water, waste and solar power management.
The Skeleton Coast has a reputation for misty and foggy weather patterns. It sets a romantic mood for this beautiful yet forlorn coastline. Weather-dependent activities include Sundowner drives, beach lunches, guided beach walks, excursions to Möwe Bay, the Seal Colony and the Hoarusib River, quad biking, and sandboarding.
The lounge, restaurant, and dining area are at the heart of the lodge, offering a cosy and welcoming environment. Enjoy morning coffee or evening sundowners on the outdoor deck, or retreat inside and interact with the staff who keeps the ship sailing.

The Best Software Solution
Shipwreck invested in the following CiMSO software products to deliver the best client-centric service to their guests:
Contact us
CiMSO supports clients in the transition from fragmented legacy software systems to integrated ERP solutions. CiMSO also manages the successful deployment of new systems in compliance with their ISO90003 Quality Management Systems and PRINCEII project management methodologies.
Please contact your local CiMSO office or Value Added Reseller for more information on CiMSO's Integrated ERP Software Suites for Hotels, Lodges, Resorts, Clubs, Timeshare, and Leasing management.