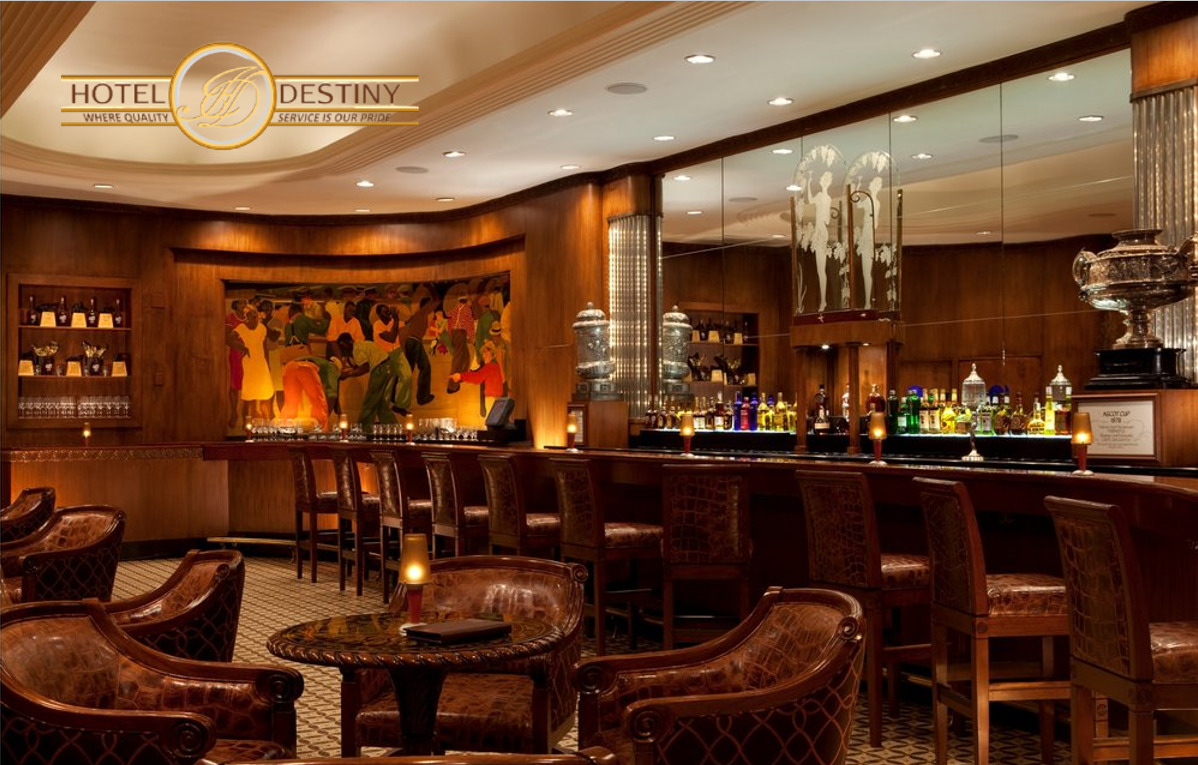 Hotel Destiny has joined CiMSO to streamline management and embrace digitisation.
5th October 2023
Johan Marais
In the heart of Northern Namibia, a new era of hospitality management is dawning as Hotel Destiny proudly partners with CiMSO software. The collaboration heralds a new hotel and restaurant management standard as Hotel Destiny adopts CiMSO's cutting-edge Reservation, Stock, and Restaurant Management software. With this seamlessly integrated technology at their fingertips, Hotel Destiny is poised to deliver an unparalleled guest experience while optimising their business operations.
INNkeeper Property Management System: Hotel Destiny's commitment to providing guests with exceptional service is further strengthened with the integration of CiMSO software. The Reservation Management system ensures a seamless and user-friendly booking process, allowing guests to effortlessly secure their preferred accommodations. Whether travelers are planning a rejuvenating escape or an adventurous exploration of Namibia's beauty, Hotel Destiny's partnership with CiMSO guarantees that the guest journey begins with convenience and efficiency.
STOCKmanager: At the heart of every successful hotel lies a well-organized stock management system. With CiMSO's Stock Management software, Hotel Destiny gains a powerful tool to oversee inventory, monitor supplies, and track consumption patterns. This technology ensures that Hotel Destiny's offerings remain diverse, well-stocked, and aligned with the demands of its discerning clientele. Whether it's replenishing room amenities or restocking the restaurant's finest ingredients, CiMSO empowers Hotel Destiny to maintain a seamless flow of resources.
RESTaurateur: The gastronomic experience at Hotel Destiny's restaurant is elevated to new heights with CiMSO's Restaurant Management software. From streamlining table reservations to optimising kitchen operations, this technology enhances every aspect of the dining experience. Guests can savour their meals without unnecessary delays while the restaurant team ensures that service is prompt, efficient, and tailored to individual preferences.
CLIENTmanager: Behind the scenes, CiMSO software equips Hotel Destiny with tools that redefine business management. Real-time analytics provide insights into occupancy rates, revenue streams, and customer preferences, enabling data-driven decisions that steer the hotel towards continued success. By harnessing the power of CiMSO's software, Hotel Destiny gains a competitive edge in a dynamic industry where adaptability and innovation are paramount.
A Future of Possibilities: As Hotel Destiny welcomes CiMSO software into its operations, it sets a precedent for innovation and excellence in the hospitality landscape of Northern Namibia. The partnership marks a transformative journey that merges technology with tradition, delivering a harmonious balance that enriches both guest experiences and business outcomes. Hotel Destiny's collaboration with CiMSO software is more than just a technological upgrade; it's a proclamation of their commitment to delivering the very best to their guests and patrons.
Contact us
CiMSO supports clients transitioning from fragmented legacy software systems to integrated ERP solutions. CiMSO also manages the successful deployment of new systems in compliance with their ISO90003 Quality Management Systems and PRINCEII project management methodologies.
Please get in touch with your local CiMSO office or Value Added Reseller for more information on CiMSO's Integrated ERP Software Suites for Hotels, Lodges, Resorts, Clubs, Timeshare, and Leasing management.