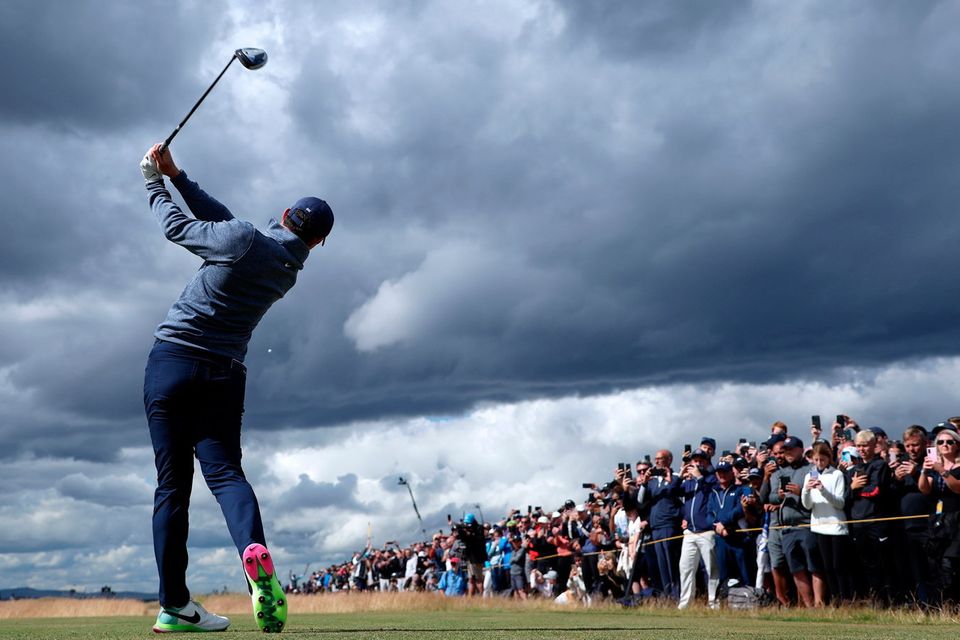 Follow the Money Home… The Home of Golf
17th July 2023
Geraldine Vickers
Economic Benefits of the 150th Open at St Andrew's
Scotland, the Home of Golf, hosted the 150th Open at St Andrews – and what a homecoming it was!
According to an independent study commissioned by The R&A, VisitScotland, and Fife Council, the Championship generated over £300 million in economic benefit for Scotland. This includes a total economic impact of £106 million in new money entering the economy and £201 million of destination marketing benefit delivered through global event broadcasting.
Economically the highest in the history of the Championship
The total economic benefit delivered by the 150th Open is the highest in the history of the Championship, and it's easy to see why. The event attracted a Championship record 290,000 fans to St Andrews, surpassing the previous high mark set at the same venue in 2000. Over half of the spectators who attended the event travelled from outside Scotland, with visitors from the United States of America, Canada, and the Republic of Ireland among those making the trip.
The study also found that Fife alone received a £61 million injection of new money as tens of thousands of visitors travelled to the region to attend the Championship. More than half of all spectators intended to attend at least one of the following three editions of The Open being played at Royal Liverpool, Royal Troon, and Royal Portrush.
The Home of Golf
These figures are a testament to Scotland's status as a world-class destination for golf and significant events and a welcome boost for Scotland's tourism industry, which has faced numerous challenges over the past few years. As we look to the future, let us hope that Scotland can continue to build on this success and defend its position as the Home of Golf.
GOLFmanager software
To efficiently manage the business aspects of golf, many clubs and facilities are turning to client-centric software solutions like the CiMSO ERP (enterprise resource planning) suites. CiMSO software offers comprehensive tools to manage club membership, Pro Shops, green fees, restaurants and accommodation bookings. It empowers clubs to streamline their operations and enhance the overall experience for golfers.
With modern management software like CiMSO ERP suites, golf clubs can efficiently manage their operations and continue to thrive in an industry that continues to "follow the money.''
Contact us
CiMSO GOLFmanager software provides Golf Clubs and Estates with the tools to transition from fragmented legacy software systems to a single client-centric, integrated ERP solution. CiMSO also manages the successful deployment of GOLFmanager software in compliance with ISO/IEC 90003:2014 Quality Management Systems and PRINCE II project management methodologies.
Don't hesitate to get in touch with your local CiMSO office or Value Added Reseller for more information on CiMSO's Integrated ERP Software Suites for Golf Clubs and Estates, Hotels, Lodges, Resorts, Timeshare, and Leasing management.