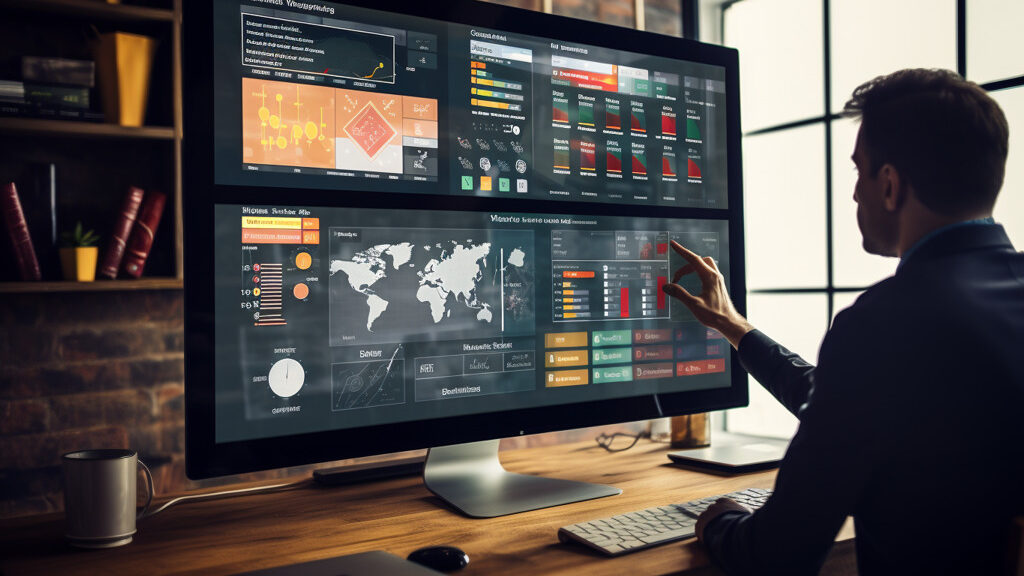 Choosing a software partner for your Lodge, Hotel, Resort or Golf Club
20th August 2023
Johan Marais
When choosing an integrated ERP (Enterprise Resource Planning) software solution provider for your business, whether for a golf club, hotel management, or any other hospitality system, you should expect certain qualities and services to ensure a successful partnership.
Here are some key expectations you should have from your software partner:
Understanding of Your Business Needs: Your software solution provider should take the time to understand your specific business requirements, challenges, and goals. As the customer, you should allow them the time and information to ensure they know your requirements. They should be willing to work closely with you to tailor the software (within international standards and rules) to meet your unique needs without taking away the required features from other software users.
Reliable and Robust Software: The software should be reliable, stable, and feature-rich. It should be able to handle the workload and scale as your business grows.
Excellent Customer Support: A good software provider should offer exceptional customer support. They should be responsive, accessible, and capable of providing timely assistance whenever you encounter issues or have questions. Is your provider allowing you to pick up the phone and talk to them for support?
Regular Updates and Maintenance: The provider should offer regular software updates to enhance functionality, security, and performance. Additionally, they should provide maintenance services to address any potential issues.
User-Friendly Interface: The software should have a user-friendly interface that is easy to navigate and understand for your staff. Intuitive design ensures your team can quickly learn how to use the system effectively. Using colours and filters allows easy understanding and adjustment for each department.
Data Security and Privacy: Your software provider should prioritize data security and privacy. Ensure they have robust measures to protect your sensitive business and customer data. The technology should provide a protection strategy for your database from "Acts of God" and other malware and ransomware attacks.
Scalability: The software should be scalable to accommodate the growth of your business. It should have the flexibility to add or remove features as needed. New properties/locations should have the ability to quickly and easily be added to the rest of the group/company, even if it is across borders.
Training and Onboarding: A reputable software solution provider should offer comprehensive training and onboarding for your staff to ensure a smooth transition to the new system. Options for on-premise and remote training should be available.
Integration Capabilities: The systems should have integration capabilities to connect with outside applications and tools seamlessly. An API (Application Programmable Interface) should be available to share information with external programs, tools and applications.
Transparent Pricing and Contract Terms: The software provider should be transparent about their licensing, pricing and contract terms. Although contract summaries might be easy to read, make sure that the support documentation is available and take the time to familiarize yourself with it. Ask the vendor to take you through it – it is, after all, their contract.
Proven Track Record and References: Look for a provider with a proven track record of successful implementations and satisfied clients. Request references to get feedback from other businesses that have used their software.
Continuous Improvement: A good software provider should be committed to constant improvement. They should be open to feedback and actively work on enhancing their software based on user needs and industry trends.
By setting these expectations with your software solution provider, you can ensure that you partner with a reliable, capable, and customer-focused company that will contribute to the success and growth of your business.
About CiMSO Business Solutions
Embracing innovative technology is crucial. By streamlining processes, personalizing services, optimizing resource management, leveraging data-driven insights, and providing seamless integration, CiMSO Software empowers golf clubs, hotels, lodges and resorts to excel in the digital era using a single ERP software solution.
CiMSO supports clients transitioning from fragmented legacy software systems to integrated ERP solutions. CiMSO also manages the successful deployment of new systems in compliance with their ISO90003 Quality Management Systems and PRINCEII project management methodologies.
Don't hesitate to contact your local CiMSO office or Value Added Reseller for more information on CiMSO's Integrated ERP Software Suites for Estates, Hotels, Lodges, Resorts, Clubs, Timeshare, and Leasing management.