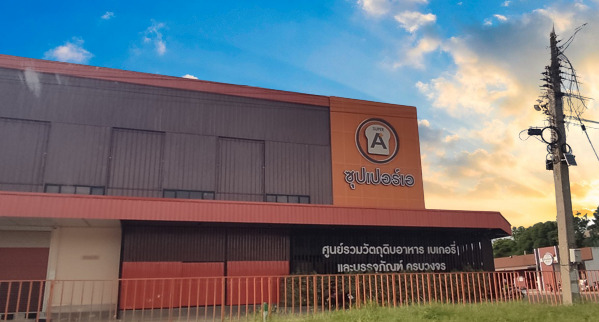 Super A's journey with CiMSO: Overcoming challenges and achieving Success
27th September 2023
Geraldine Vickers
Super A, a prominent Thai Wholesale and Retail Chain, embarked on a transformative journey with CiMSO in the dynamic retail and wholesale trading world. The association has resulted in streamlined operations, enhanced efficiency, and elevated customer experiences. From the initial contact to addressing specific challenges, Super A's path has been marked by determination and innovation.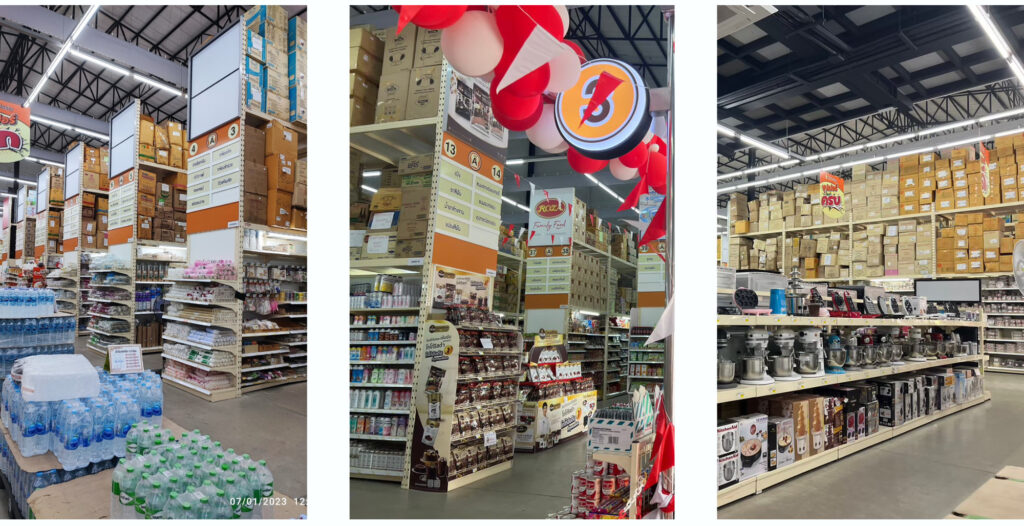 Route to CiMSO: An association built on vision
Super A's transformative journey with CiMSO began with a clear and urgent vision of operational enhancement. Seeking ways to elevate their wholesale and retail business urgently, the owners took to the internet and found a CiMSO blog post from 2020:
The potential of the CiMSO STOCKmanager system intrigued them, prompting them to reach out to CiMSO:
The owners contacted CiMSO on Friday 19 May 2023, at 17:15 and requested an urgent product demonstration
The demo was arranged for the next day, Saturday 20 May 2023, from 08:00 to 12:00. During the demonstration, CiMSO's capabilities showcased how it could revolutionize Super A's critical processes.
By Monday 22 May 2023 Super A requested and urgent proposal from CiMSO.
On Friday 26 May 2023 Super A placed an order with CiMSO and paid the deposit.
System Deployment – From Complexity to Simplicity
Super A faced two challenges: the first was the migration from an old legacy system to a next generation ERP system – a change management challenge. CiMSO's experienced team managed this challenge through effective PRINCEII project management processes which included syllabus based training and certification of all staff.
The second challenge was to scrub some 40,000 stock items (SKU's). CiMSO's experienced team worked closely with the Super A team to thoroughly scrub the stock master files and reduce the stock inventory to 15,000 items. In a matter of 5 weeks effective stock management resulted in a streamlined process.
Super A's commitment to customer satisfaction led them to address the challenge of special pricing for bulk purchases. They introduced dynamic promotional pricing based on the number of units purchased, and the CiMSO development team customised the pricing rules to accommodate Super A's unique needs. This collaborative effort allowed Super A to deliver promotional specials seamlessly, enhancing customer engagement and boosting sales.
Feedback on Current Situation: The Dawn of Success
The feedback from Super A on their current situation is inspiring. With CiMSO fully integrated into their operations, they've experienced notable improvements in managing their stock and enhancing overall efficiency:
The system's real-time reporting has proven invaluable, providing insights that empower informed decision-making
Reducing the number of unnecessary barcoded items based on product packaging proved a huge help – it made stock management more accessible by reducing the number of SKUs by some 62% – from 40,000 to 15,000
Effective price control was achieved by deploying the CiMSO scaling price facility which determines the item price based on the quantity of units purchased.
The Way Forward: Expansion
The next exciting processes will be:
the deployment of CiMSO to the Head Office and a further three branches. Once all the staff have transitioned to the CiMSO STOCKmanager, and their new building has been completed Super A proposes to deploy the system across the Group.
The adoption of the CiMSO points based loyalty rewards system to further enhance the customer experience.
Explore Super A's Facebook Page
Click here to visit Super A's Facebook page and stay updated on their latest offerings and promotions.
Contact us
CiMSO supports clients transitioning from fragmented legacy software systems to integrated ERP solutions. CiMSO also manages the successful deployment of new systems in compliance with their ISO90003 Quality Management Systems and PRINCEII project management methodologies.
Please get in touch with your local CiMSO office or Value Added Reseller for more information on CiMSO's Integrated ERP Software Suites for Wholesale & Retail Trading, Hotels, Lodges, Resorts, Clubs, Timeshare, and Leasing management.