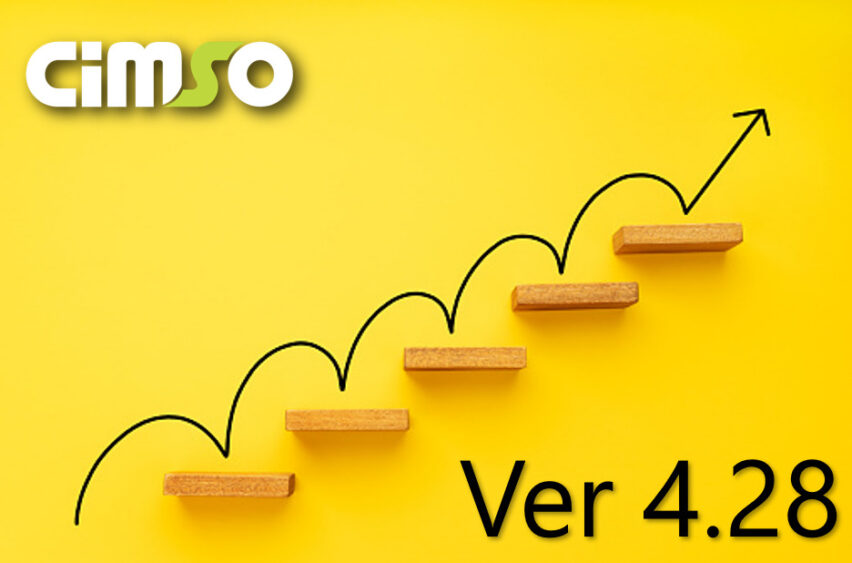 New features in CiMSO's latest software releases.
CiMSO released software version 4.28 in October 2022.
Many new features have been added to this version to improve the following CiMSO software significantly.
CLIENTManager (CRM):
Perform VOIP (voice over IP) calls to guest phones directly from the guest contact detail.
Send WhatsApp messages to guests directly from the guest contact detail.
When creating a new client, the system provides separate ID and passport numbers fields.
Filter option added under Contacts and Bookings tab, allowing the option to select "Do/not show canceled bookings."
Filter option added under Client Financials. Right-click on the field header provides an option to "Show/Hide all fields."
When using "Process Creditor Payment", a column was added under the Payment Allocation table called "Supplier Invoice."
INNkeeper (PMS):
Report "B421 In-House extras" provide an extra field to add to the report: "Creation Staff."
Report "F621 Tax Input and Output" have a new filter option to add "Transaction Reference."
Guest Registration Form's print preview now allows the Capture of Signature using the Pen & Page button at the top.
Lost & Found items, for example, membership/loyalty cards or other items, can be logged under the "L&F" button under the INNkeeper Occupancy grid.
RESTaurateur (POS):
Option now available to select "Pay Tab – Account payment converts to cash sales" under System Setup.
GOLFmanager:
The new reporting header selection under Console allows choosing additional options for reports.
BACKoffice (Accounting):
When opening a credit note, now have a new option to "Print Transaction after posting"
The creditor console provides a new "Keep original transaction references" filter option. Available under the "Update Delivery Order" tab and click on the dropdown
When opening "Process Creditor Payment", the Payment Allocation.
Geographic Specific:
Namibia: New filter option for Report B171B (NTB) under "Accommodation Report Options."
CONFIGuration:
Under "System Settings" and "Security Presets", the following new features can be allowed:
451 May Print Bill
452 May Pay Tab
738 Allow Folio Limits to be Exceeded
1165 Allow Changes on client account creation
1207 Access To Parked Tabs
1219 Hide Slip Printing Buttons on Tab
1355 May Create Client With Duplicate Passport or ID Number
1421 May Change Client Account For Procurement Transactions
1422 Allow Expense Without Reference
1423 Debit/Credit Notes Have Unrestricted Tax Schedules
1424 Allow keeping Debtor For Cash Sale
1425 May Leave Remove Item Reference Blank
1426 May Set Payment Method On Debtor Transaction
1427 May Set More Than One Extra Per Tab Item
1428 May Set Open Cashbook Access Restriction
1429 May Set Closed Cashbook Access Restriction
1432 Allow Editing Of Enabled Security Items
1433 May Remove 'New' Items Without A Reference
1434 May Reverse Historic Golf Charges
1435 May Post General Ledger Not Matching Department
1437 Access To Laundry List
1438 May Charge Laundry Items
1439 May Reverse Laundry Item Charges
1445 May Post Payment For Unprinted Items
1446 May Assign Module TO Timeshare Period
1450 May Close Client Account With Non-Zero Balance
1451 May Modify Non-Local Bookings
1452 May Process Stock Takes Created On Other Servers
1453 May Post Client Transaction Without Tax ID
1454 May Transfer Between Clients
The next release will include multi-currency functionality
The next release will be version 4.29, including significant financial changes, such as multi-currency functionality for multi-property groups with properties based in different countries (and currencies).
Are you transitioning from a fragmented legacy software system?
CiMSO supports clients transitioning from fragmented legacy software systems to integrated ERP solutions. CiMSO also manages the successful deployment of new systems in compliance with their ISO90003 Quality Management Systems and PRINCEII project management methodologies.
Please get in touch with your local CiMSO office or Value Added Reseller for more information on CiMSO's Integrated ERP Software Suites for Hotels, Lodges, Resorts, Clubs, Timeshare, and Leasing management.