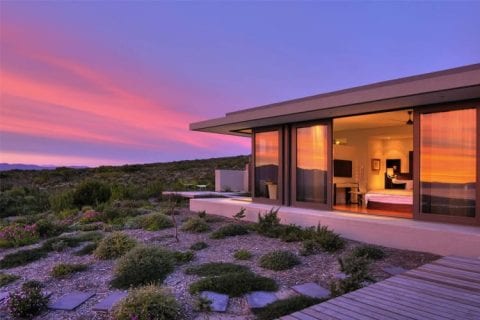 Grootbos awarded WTM Responsible Tourism award
6th May 2022
Geraldine Vickers
Grootbos awards and mentions
Congratulations to Grootbos Nature Reserve for receiving the WTM Responsible Tourism Award.
Recognized as a world leader in sustainable tourism, Grootbos has received some of the highest international accolades possible. Awards include the best family hotel globally, the best hotel in South Africa, part of the Top 100 Hotels in the world and much more. In April 2022, WTM – World Travel Market awarded Grootbos the Responsible Tourism Award in the Best Accommodation category.
"Winning this award is a great recognition of a community and sustainability ethos that is observed at every level of the organization." they posted.
The Grootbos Experience
Grootbos Nature Reserve, a luxury eco-reserve, is situated near the Southern tip of Africa – tucked between mountains, forest, and sea. Guests enjoy luxury accommodation and the unbelievable 'Magical African Journey Experience' – the opportunity to immerse themselves in the unique fynbos kingdom and ancient forest of Grootbos, featuring 800 plant species, 118 bird species, and 29 mammals, and 21 amphibians.
Dining at Grootbos is a delight, with unique combinations of fresh organic produce delivered in a world-class natural setting by a highly experienced culinary team.
Grootbos and CiMSO Software
Grootbos deployed CiMSO Software in 2012 and has offered extraordinary service delivery over the past decade, using the following CiMSO software:
Contact us
CiMSO supports clients in transitioning from fragmented legacy software systems to integrated ERP solutions. CiMSO also manages the successful deployment of new systems in compliance with their ISO90003 Quality Management Systems and PRINCEII project management methodologies.
Please contact your local CiMSO office or Value Added Reseller for more information on CiMSO's Integrated ERP Software Suites for Hotels, Lodges, Resorts, Clubs, Timeshare, and Leasing management.