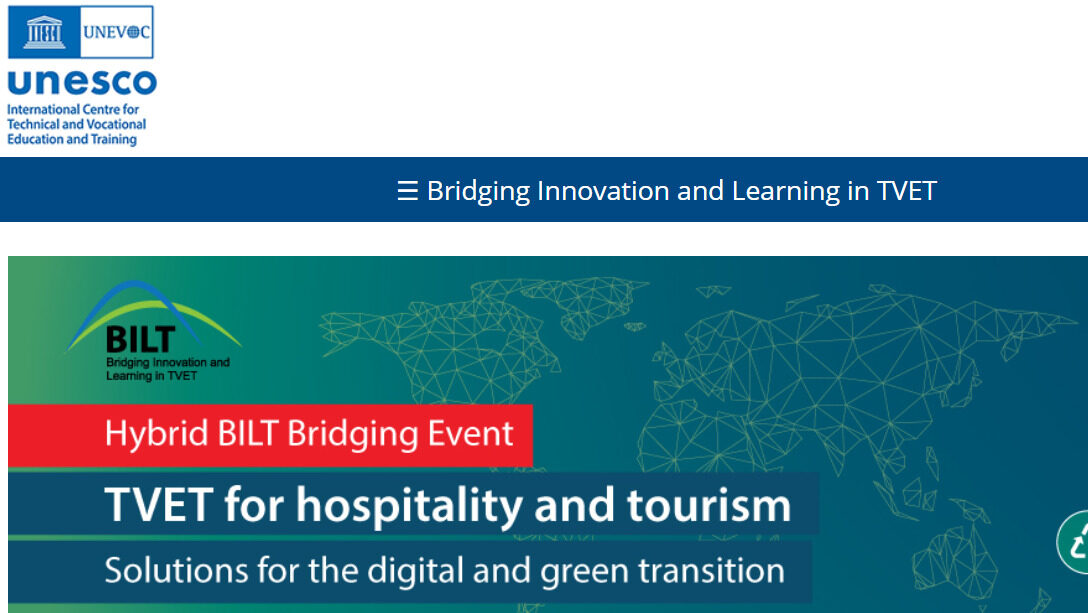 CIMSO was nominated to present at United Nations Educational, Scientific and Cultural Organization (UNESCO) conference
3rd July 2023
Geraldine Vickers
CIMSO was nominated to share best practices at the United Nations Educational, Scientific and Cultural Organization (UNESCO) conference held in Singapore on 26 – 28 June 2023. The presentation addressed CiMSO's "give-back policy" in donating their Hotel and Lodging Software Suite to international Educational, TVET, and Non-profit organizations. This was presented virtually by CiMSO's Johan Marais at the UNESCO BILT event.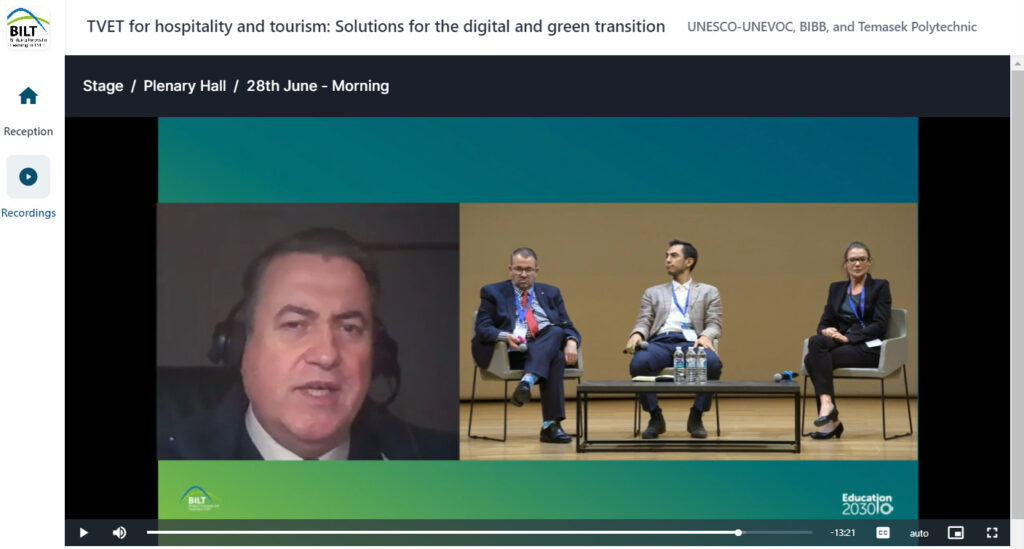 In an era where digital advancements have revolutionized how we connect and learn, the online world has become an essential platform for various industries, including education and professional development.
This three-day event, hosted by UNESCO's BILT initiative, brought together experts, educators, and industry professionals from across the globe to explore and discuss the latest trends and practices in the hospitality and tourism sector.
CiMSO supports the Education and Non-profit Sectors through Software Donations.
CIMSO promotes education and industry readiness in the hospitality and lodging sector. We propose donating our CIMSO INNkeeper Software Suite to Educational Institutions, providing students with valuable learning opportunities and certification. The software can be used either as part of the Hotel School curriculum or as an optional subject. To support certified individuals, we maintain an online certification register for businesses to verify competency. We also express interest in exploring internship programs for certified students, offering practical experience at customer establishments. By donating our software, we seek industry recognition as students enter the workforce, anticipating future returns for CIMSO. Incorporating CIMSO software into the curriculum enhances industry readiness, providing students with CIMSO certification and hands-on experience. This commitment reflects our dedication to advancing education, empowering students, and establishing solid ties with educational institutions for future collaborations in training and certification.
Day 1: A Journey Through Innovative Technologies
On the first day of the event, CIMSO actively participated in various engaging activities that explored the role of technology in shaping the future of hospitality and tourism. The opening ceremony featured guests and speakers who emphasized the significance of TVET in the industry and the integration of technological advancements into vocational training. Additionally, panel discussions focused on the future of TVET, covering topics such as competency-based training, industry partnerships, and global collaboration.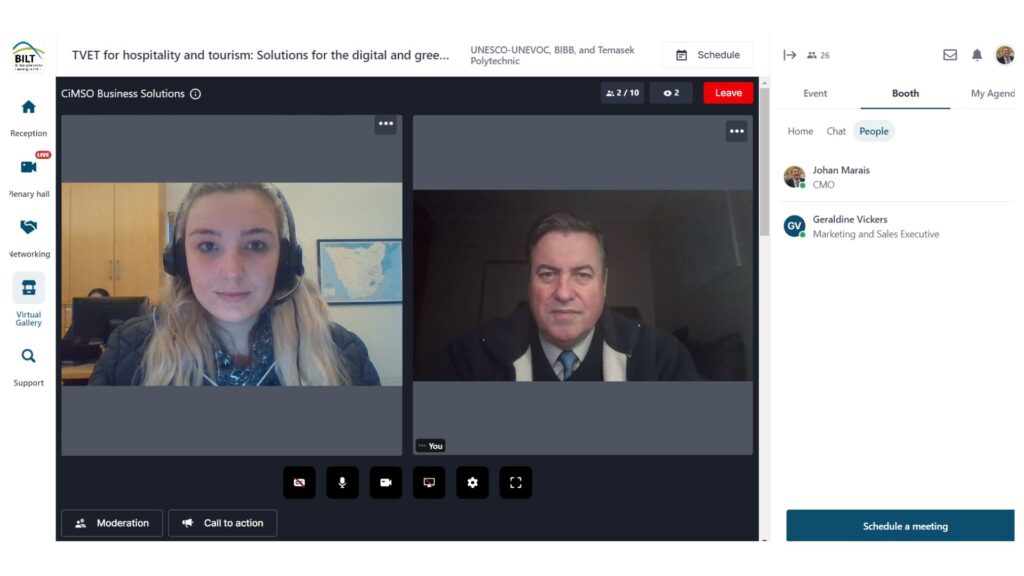 CIMSO's representatives, Johan Marais and Geraldine Vickers, actively participated in the virtual gallery feature of the Hopin events app, leveraging this platform to share their expertise and insights. They emphasized the importance of practical training in vocational education and the need for adaptable skill sets to meet the industry's evolving demands. By utilizing the virtual gallery, CIMSO's representatives engaged with event attendees, showcased innovative practices and fostered discussions.
Day 2: Engaging with Global Experts
On the event's second day, CIMSO actively engaged with renowned global experts, thought leaders and practitioners to broaden its knowledge and establish valuable industry connections. Keynote presentations covered topics like sustainable tourism, hospitality management in the digital age, and the role of TVET in empowering local communities, providing valuable insights and a global perspective for CIMSO participants. The event's online format facilitated virtual networking sessions and exhibitions, allowing CIMSO to engage in fruitful discussions, exchange ideas, and explore potential collaborations with industry experts.
The TVET Hospitality and Tourism event provided an excellent platform for CIMSO to showcase its dedication to Educational and Training Institutions while gaining a deeper understanding of the industry.
Contact us
CiMSO supports clients transitioning from fragmented legacy software systems to integrated ERP solutions. CiMSO also manages the successful deployment of new systems in compliance with their ISO90003 Quality Management Systems and PRINCEII project management methodologies.
Don't hesitate to contact your local CiMSO office or Value Added Reseller for more information on CiMSO's Integrated ERP Software Suites for Hotels, Lodges, Resorts, Clubs, Timeshare, and Leasing management.