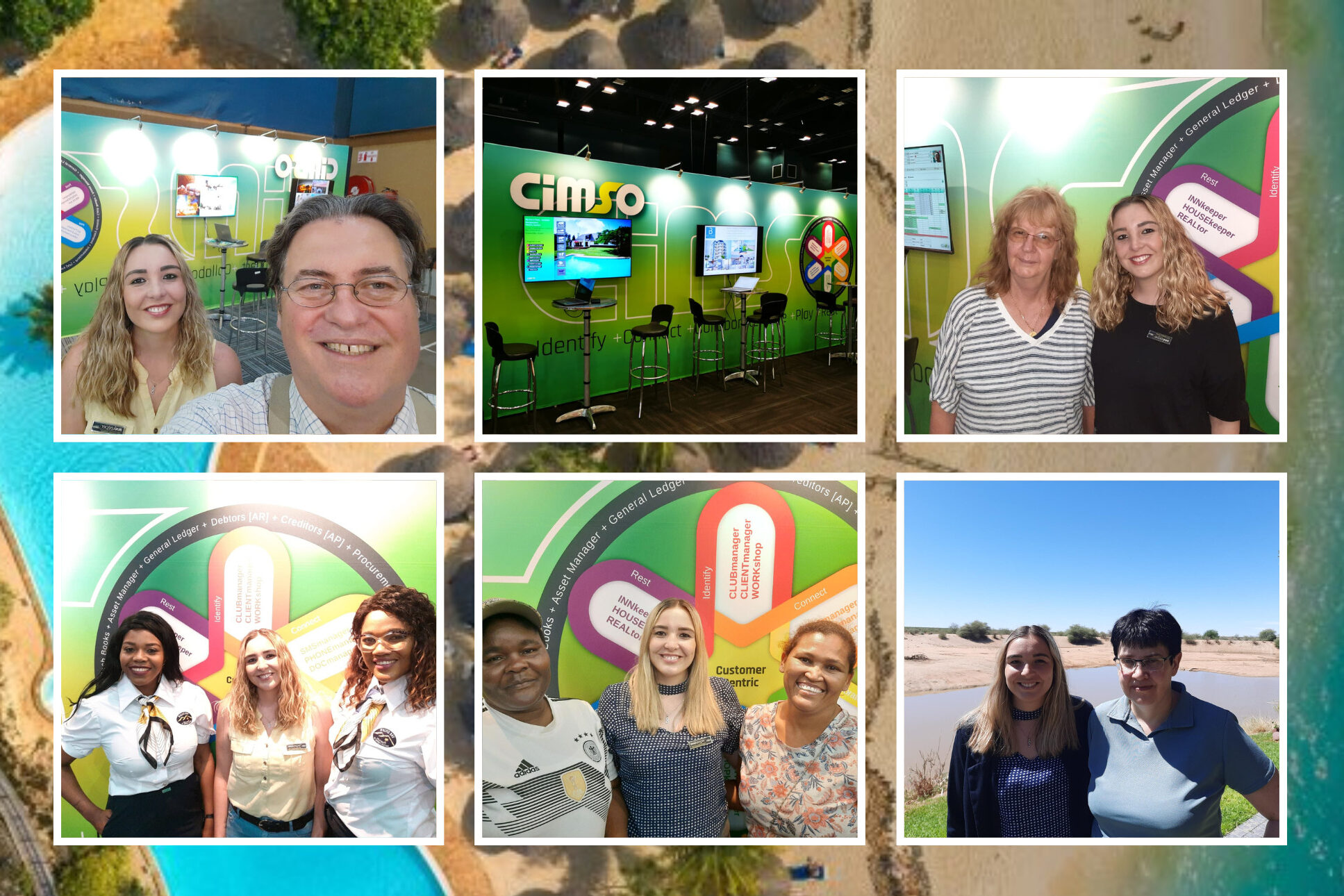 CiMSO attends Namibia Tourism Expo 2022
14th November 2022
Geraldine Vickers
After two years of lockdown and missing out on the opportunity to attend exhibitions, CiMSO was delighted to be back again in Windhoek to attend this year's Namibia Tourism Expo.
The Expo was held from 3 – 5 November 2022 at one of Namibia's biggest Sports Clubs, Sport Klub Windhoek (SKW).
CiMSO had the opportunity to:
CiMSO would like to thank everyone for meeting us at our stand, including our customers who trust in our products, people and values.
CiMSO is looking forward to attending the 2023 Namibia Tourism Expo in Windhoek.
Contact us
CiMSO supports clients transitioning from fragmented legacy software systems to integrated ERP solutions. CiMSO also manages the successful deployment of new systems in compliance with their ISO90003 Quality Management Systems and PRINCE II project management methodologies.
Please get in touch with your local CiMSO office or Value Added Reseller for more information on CiMSO's Integrated ERP Software Suites for Hotels, Lodges, Resorts, Clubs, Timeshare, and Leasing management.