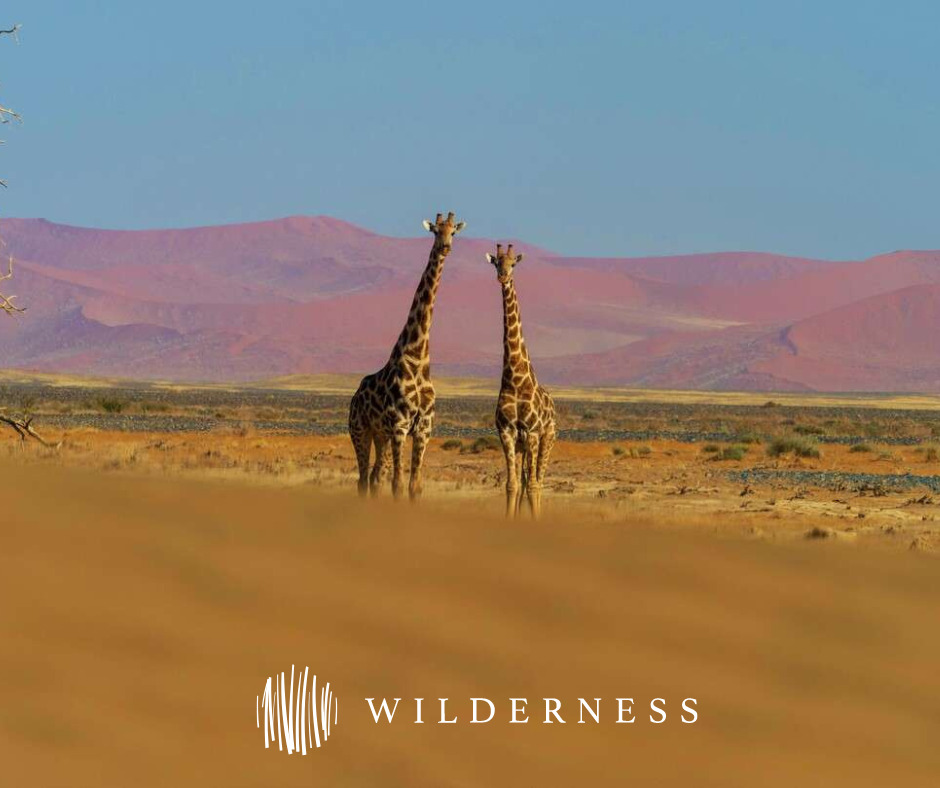 Wilderness Safaris Chooses CiMSO Cloud Solutions for Elevated Inventory Management
31st October 2023
Geraldine Vickers
We're thrilled to extend a warm welcome to the newest member of the CiMSO family, the esteemed Wilderness Safaris! As a beacon of sustainable luxury eco-tourism, Wilderness Safaris has been showcasing the unparalleled beauty of Namibia and beyond. Our collaboration aims to elevate their operational excellence by adopting CiMSO Software. Together, we're embarking on a journey to shape the future of eco-tourism.
More About Wilderness Safaris
Wilderness Safaris is a renowned ecotourism company specialising in luxury safari experiences across several African countries, including Namibia, Botswana, Zimbabwe, Zambia, South Africa, Seychelles, Kenya, and Rwanda. They prioritise conservation, community development, and sustainability. Operating upscale camps in remote wilderness areas, they engage with local communities, actively participate in wildlife conservation, and offer diverse safari adventures led by experienced guides with in-depth knowledge of local ecosystems.
Empowering the Warehouse with STOCKmanager & SHOPkeeper
Wilderness Safaris' manages all the Wilderness camps across their vast operations using CiMSO's comprehensive software solution, which includes two key programs: STOCKmanager and SHOPkeeper.
1. Uniforms: The heart and soul of a great service experience lie within the attire of the team. Wilderness Safaris can now effortlessly track and manage their staff uniforms at the warehouse, ensuring that every team member proudly represents the brand at their camps.
2. Bar Stock: The joy of a campfire story or a sundowner on the savannah demands a well-stocked bar. Our software enables Wilderness Safaris to monitor bar stock levels at their warehouse in real-time, guaranteeing that the perfect drink is always on hand to complement the breathtaking landscapes.
3. Amenities: Luxurious amenities are part of what makes a stay at Wilderness Safaris truly unforgettable. Our software ensures they never run low on on stock at the warehouse for those essential comforts that enhance the guests' well-being.
4. Cutlery and Crockery: The beauty of Namibia is mirrored in the exquisite dining experiences at Wilderness Safaris' camps. CiMSO's Software ensures the seamless management of high-quality cutlery and crockery at the warehouse, crafting a symphony of elegance with each meal.
5. Housekeeping: In the wild, where nature and luxury converge, housekeeping is a delicate art. CiMSO's Software aids in this endeavor, ensuring that the necessary supplies are readily available at the warehouse, maintaining the magic of each guest's environment.
6. Service Charges and Vehicle Maintenance: Vehicle Care and Efficiency: Wilderness Safaris upholds quality in their vehicle fleet, ensuring secure and smooth camp-to-camp travel. Our system oversees warehouse service charges, repairs, and maintenance, optimising fleet performance and parts management.
Embracing the Cloud Option
Wilderness Safaris' visionary choice to adopt cloud-based solutions elevates their operational prowess. This innovation offers real-time insights, streamlined multi-camp control, and valuable analytics, culminating in an unparalleled guest experience. While other options like Hybrid or on-site servers exist, our cloud solution stands out.
Contact us
CiMSO supports clients transitioning from fragmented legacy software systems to integrated ERP solutions. CiMSO also manages the successful deployment of new systems in compliance with their ISO90003 Quality Management Systems and PRINCEII project management methodologies.
Please get in touch with your local CiMSO office or Value Added Reseller for more information on CiMSO's Integrated ERP Software Suites for Hotels, Lodges, Resorts, Clubs, Timeshare, and Leasing management.