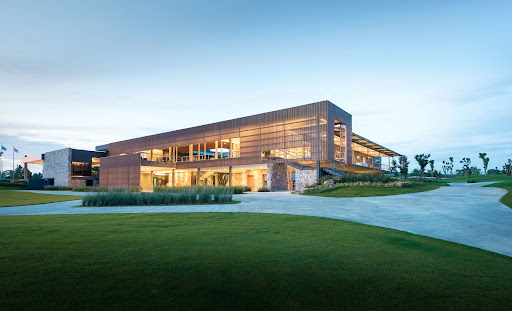 Waterside Golf Club chooses CiMSO's GOLFmanager
6th September 2021
Geraldine Vickers
The well-known Waterside Golfclub chooses CiMSO's GOLFmanager. Waterside is one of the best-maintained golf courses in the Asia Pacific.
In addition, Waterside is part of the renowned Siam Country Club Group. The Group also includes Pattaya Old Course, Pattaya Plantation, and Pattaya Rolling Hills.
Improving efficiency, productivity and member services at Waterside Golf Club.
Importantly, the Golfclub wanted to improve golfer and member services by making use of CiMSO's GOLFmanager and CLUBmanager. Included at Waterside are their state-of-the-art locker rooms, a fine restaurant, and a designer golf course. Waterside chose CiMSO and AEC Enlist as their solution provider.
So, Waterside chose CiMSO Software Suite to manage the entire club, including
golf course management,
membership management,
Bar and Restaurant Management,
Stock and Procurement management,
and financial control.
AEC Enlist's Chanin Kulkanjanatorn provided the GOLFmanager and CLUBmanager solution to the Siam Country Club Group. AEC Enlist is CiMSO's Value Add Retailer for Thailand and they are also doing the implementation to Waterside Golf Club.
More about Waterside Golf Club
One of the world-renowned golf course architects and experts in world sport designed the course. The IMG Golf Course Design will complement and enhance the property worthy of future domestic and international investment.
In addition, strict environmental care has been taken combined with aesthetic beauty. Including the challenge of a well-designed course while playing with friendly members. Waterside complements the other courses with its distinct challenges on the golf course. Something different from the group's famous Old Course and Plantation Course.
Thailand sets reopening schedule for vaccinated tourists
Finally, Thailand is currently reopening for vaccinated tourists according to AGIF (Asian Golf Industry Federation). And with the Centre for Economic Situation Administration (CESA) is chaired by Prime Minister, General Prayut Chan-o-cha. They approved the Tourism Authority of Thailand's (TAT) three-stage roadmap. As a result, the roadmap is set to reopen six major tourist provinces to foreign tourists who have been fully vaccinated.
In closure, Waterside Golf Club chose CiMSO's GOLFmanager. So why not get more information about CiMSO's GOLFmanager? Please contact us for a demonstration.