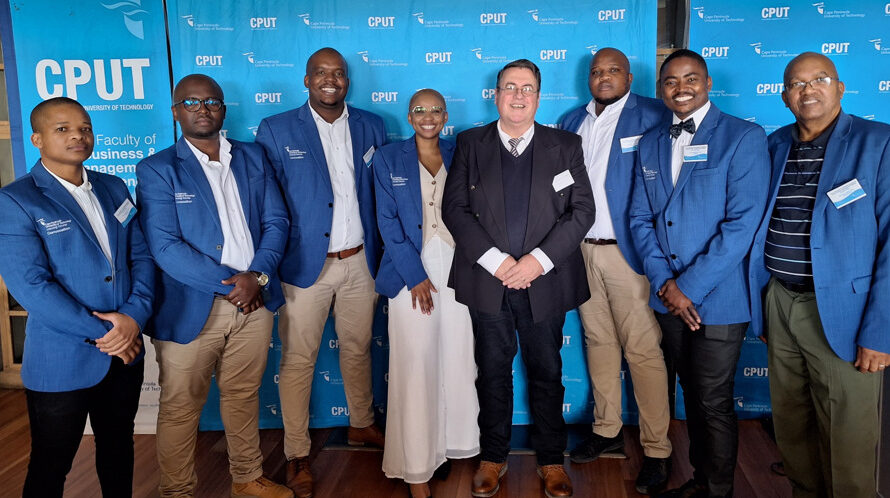 South Africa's CPUT invites CiMSO to the first Convocation Event
10th July 2023
Johan Marais
The largest university in Western Cape, South Africa, invited CiMSO to attend their first convocation event on July the 5'th, 2023. The event focused on opportunities for Cape Peninsula University of Technology (CPUT) to partner with quintuple helix partners and graduates. CiMSO's Johan Marais attended the event.
CiMSO, once again, offered to donate its software to any registered and accredited educational institution and registered TVET institutions. This is part of CiMSO's "give-back" donation policy. CPUT is no exception to CiMSO's policy, and the commitment was made to the CPUT and convocation leadership.
CPUT leadership included Dr Thobekani Lose; Prof Henriette Hay-Swemmer; Dr Laurine Falconer Platzky; Mr Lwandile Socikwa; Mr Sello Mokoena, and other professors and lecturers.
CiMSO presented a similar commitment at the UNESCO BILT initiative, held in Singapore on 28 June 2023.
Contact us
CiMSO supports clients transitioning from fragmented legacy software systems to integrated ERP solutions. CiMSO also manages the successful deployment of new systems in compliance with their ISO90003 Quality Management Systems and PRINCEII project management methodologies.
Don't hesitate to contact your local CiMSO office or Value Added Reseller for more information on CiMSO's Integrated ERP Software Suites for Hotels, Lodges, Resorts, Clubs, Timeshare, and Leasing management.