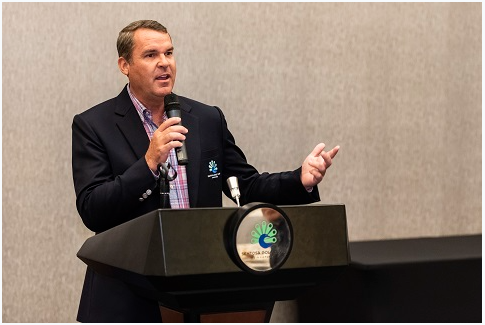 Sentosa Golf Club's Andrew Johnston awarded for environmental efforts.
2nd September 2021
Andrew Marshall
Andrew Johnston, the General Manager and Director of Agronomy at the award-winning Sentosa Golf Club in Singapore, has received recognition for his role in the environmental efforts undertaken at the Club.
CiMSO, provider of Club Management Software to Sentosa Golf Club, congratulates Andy Johnston for his success. "We are committed to support the Sentosa Golf Club in it's afford to reach the highest level in sustainability paired with a healthy and clean environment." says Andrew Marshall, CiMSO Group CIO.
Andrew was named as second runner-up in the The Healthy Land Stewardship Award, part of the 2021 Environmental Leaders in Golf Awards (ELGA). The awards are presented annually by the Golf Course Superintendents Association of America and Golf Digest in partnership with Syngenta, an Executive Member of the Asian Golf Industry Federation.
Since 1993 these awards recognise superintendents and golf courses around the world for their commitment to environmental stewardship. Andrew Johnston was the only 2021 award winner from outside the United States.
The Healthy Land Stewardship Award recognises effective strategies for efficient use of pesticides and nutrients, as well as pollution prevention.