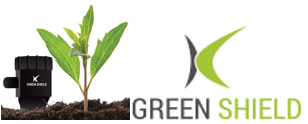 Joining CiMSO's family – Green Shield Irrigation Services
Green Shield is a company providing a probe that responds instantly to any change in soil moisture, providing full control over precision irrigation, soil hydrology monitoring and crop yield optimization.
Although nothing to do with hospitality, Green Shield has chosen to install CiMSO's integrated CLIENTmanager, Inventory manager with financial management including Debtors, Creditors, Cashbooks, up to Income Statement and Balance Sheet. Full reporting facilities allows for local and remote management with comprehensive reporting facilities through CiMSO's various Consoles.