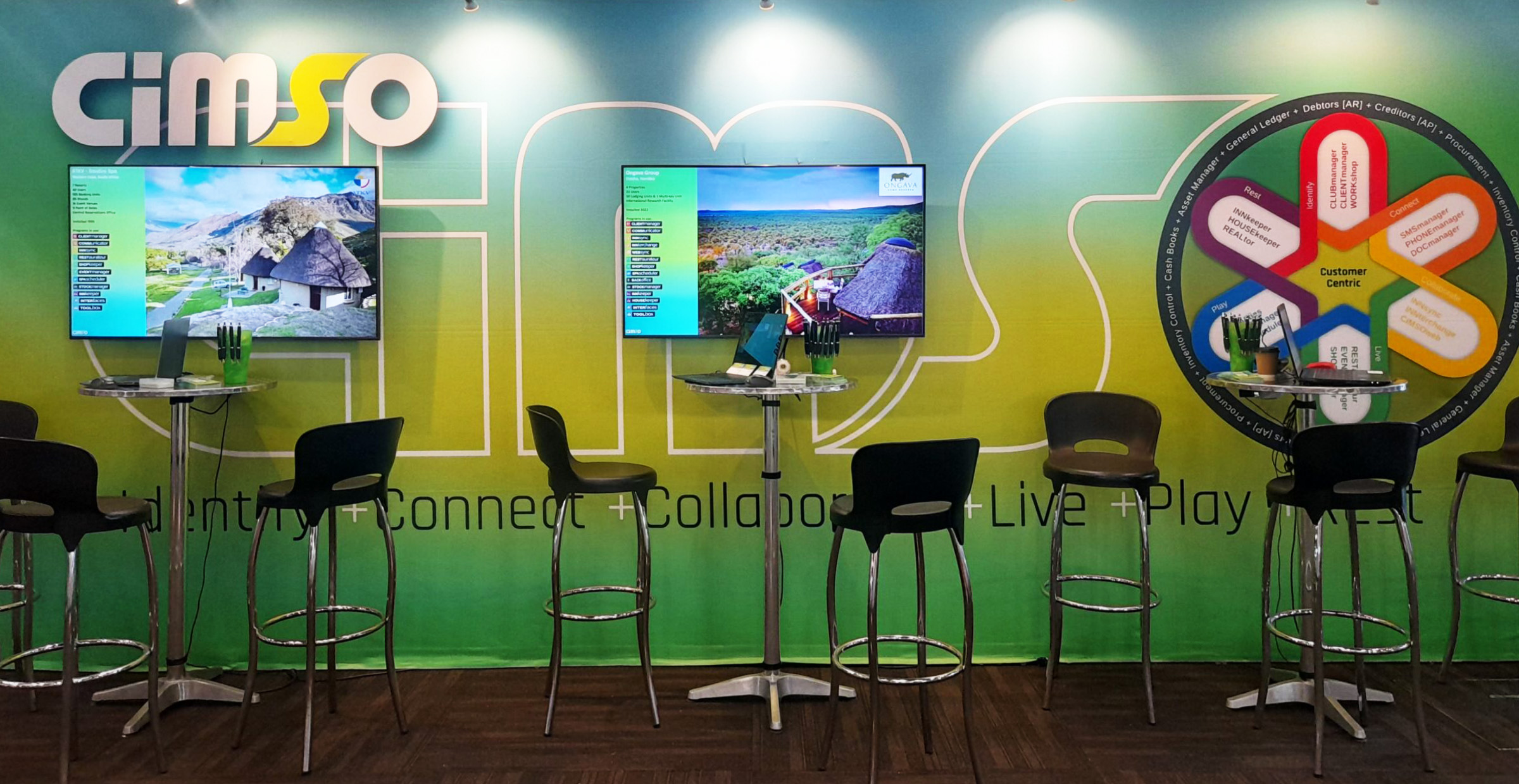 CiMSO shines at Indaba Expo | Africa's Premier Hospitality Event
5th June 2023
Johan Marais
The bustling city of Durban, located on the picturesque shores of South Africa, recently played host to one of the most anticipated events in the Africa Tourism and Hospitality sector – the Indaba Expo. This premier trade show brought together innovators, industry leaders, hoteliers, and lodge owners from the hospitality industry to showcase their products. Among the standout exhibitors at the Indaba Expo was CiMSO Business Solutions, Africa.
Table of Contents
The Indaba Expo Experience
The Indaba Expo, renowned for its vibrant atmosphere and diverse exhibitors, provided the ideal platform for CiMSO to unveil its latest products and features. Spanning multiple industries, including hospitality, lodging, retail, and services, CiMSO's innovative software solutions cater to the unique needs of businesses in today's fast-changing markets.
CiMSO's Showcase
CiMSO showcased its flagship products at the Indaba Expo, from its robust integrated enterprise resource planning (ERP) systems to customer-acclaimed support models and applications. CiMSO's booth was abuzz with excitement and curiosity.
One of the standout products that garnered considerable attention was CiMSO's CMobi products.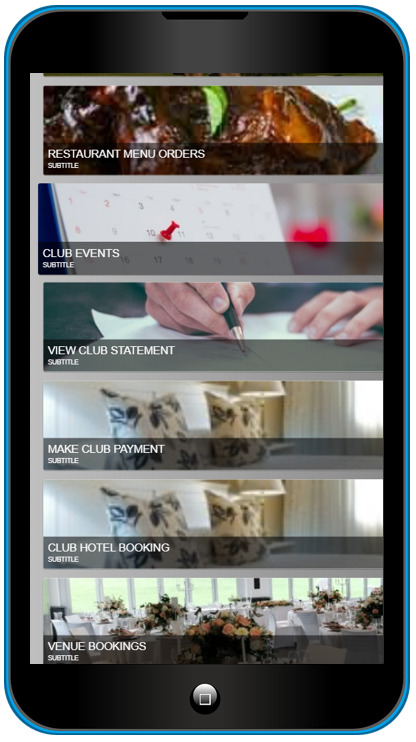 The CiMSO application allows a hotel or lodge to use the guest's mobile phone to provide multiple services to their guests. Applications will be available for staff use shortly.

Available products include:
Cmobi Client-profiler
Cmobi Client-support*
Cmobi Client-feedback*
Cmobi Room-booker
Cmobi Golf T-booker
Cmobi Table-booker*
Cmobi Activity-booker*
Cmobi Check-in
Cmobi Maintenance*
Cmobi House-keeper*
Cmobi e-Commerce
Cmobi Waiter-orders
*products in development
Designed specifically for the hotel, club, and resort industry, this all-in-one solution streamlines operations enhances guest experiences and drives profitability. Its features include seamless integration with various systems, real-time reporting, and customizable modules, making it an indispensable tool for hotels and lodges seeking a competitive edge.
The Impact
CiMSO's presence at the Indaba Expo showcased its technological prowess and highlighted its commitment to innovation and customer satisfaction. Customers visiting the CiMSO stand were able to provide valuable feedback to the CiMSO team, while the pleasure of catching up with long-standing customers is always a pleasure. By leveraging CiMSO's integrated software solutions, businesses across various sectors can embrace digital transformation and elevate their operations to new heights.
The Future
As CiMSO continues to expand its footprint in the technology market, our participation at events like the Indaba Expo reinforces our dedication to delivering cutting-edge integrated solutions to Hotels, Lodges, Resorts, Guesthouses, and Golf- and Social Clubs.
By staying at the forefront of industry trends and investing in research and development, CiMSO is poised to shape the future of hospitality and club software solutions.
Contact Us
CiMSO supports clients transitioning from fragmented legacy software systems to integrated ERP solutions. CiMSO also manages the successful deployment of new methods in compliance with their ISO90003 Quality Management Systems and PRINCE II project management methodologies.
Don't hesitate to contact one of our offices or Value Added Reseller for more information on CiMSO's Integrated ERP Software Suites for Hotels, Lodges, Resorts, Clubs, Timeshare, and Leasing management.
Latest Posts