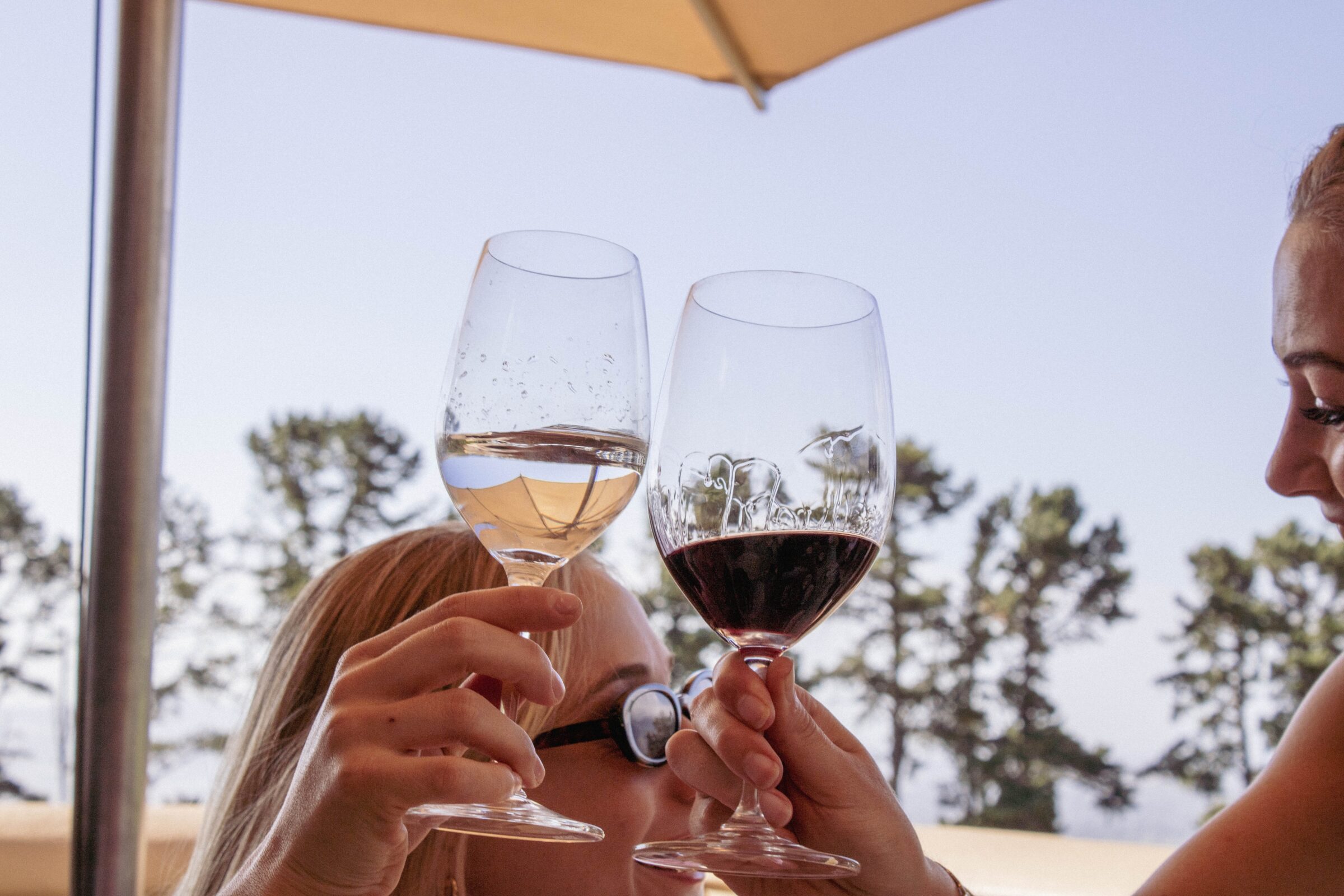 Western Cape travel is made much easier with INNkeeper software
Cape Town is regularly voted the best city in the world to visit. But, once you arrive, you'll find it hard to leave. This is because there's so much more to the Western Cape than just the city of Cape Town. So let's tour the Cape and make your travel experience hassle-free at lodges and hotels that choose to manage their business with the INNkeeper software by CiMSO.
Explore the natural harbour of Saldanha at the Blue Bay Lodge
Blue Bay Lodge is a luxury lodge near Saldanha Harbour. It is situated on the bay's shores, and with 'relaxation' as its tagline, they allow guests to relax and unwind.
Some activities guests can enjoy at Blue Bay Lodge include fishing, boating, kayaking, and bird watching.
Saldanha Harbour and Blue Bay Lodge offer visitors a chance to experience the natural beauty of South Africa's west coast and enjoy a range of activities and amenities, such as the beauty salon.
Don't miss Bantry Bay International Vacation Resort
One of the most popular attractions in Cape Town is the Bantry Bay International Vacation Resort. Situated on the Atlantic Ocean, the resort offers breathtaking views of the ocean and the surrounding mountains, making it a popular destination for travellers seeking relaxation, luxury, and natural beauty.
One of the highlights of Bantry Bay International Vacation Resort is its location, providing guests with panoramic views of the ocean and the nearby Clifton and Camps Bay beaches, as well as all the attractions that Cape Town has to offer, such as the Table Mountain Cableway, the V&A Waterfront, and the Kirstenbosch National Botanical Garden.
Relax in the Cape Winelands through The Hydro & Alluvia Wine Estate
The Hydro in Stellenbosch is a luxurious wellness retreat in the heart of the Cape Winelands, just a short drive from Cape Town. This stunning destination offers guests the perfect opportunity to relax and rejuvenate, surrounded by breathtaking scenery and world-class facilities.
At The Hydro, guests can choose various treatments and therapies to promote holistic well-being. Whether you're looking to unwind with a massage or indulge in a full-body treatment, the experienced therapists at The Hydro are dedicated to helping you feel your best.
When you're not enjoying a treatment, plenty keeps you occupied at The Hydro. The resort boasts a range of facilities, including a swimming pool, sauna, steam room, and hot tub. There's also a fully-equipped gym for those who want to stay active during their stay.
Alluvia Wine Estate is a stunning winery located in the heart of the Stellenbosch wine region in South Africa. It is situated on the Helshoogte Pass, overlooking the Banhoek Valley, which provides breathtaking views of the surrounding mountains and vineyards.
The estate produces premium wines, including Chardonnay, Cabernet Sauvignon, Merlot, Shiraz, and Pinotage. Visitors can sample these wines while enjoying the magnificent views and learning about the estate's winemaking process from their knowledgeable staff.
In addition to wine tastings, they offer a unique underground tasting experience in their wine cellar, where visitors can sample their wines while surrounded by barrels of ageing wine.
Unwind with the wildlife in Aquila Private Game Reserve
Aquila Private Game Reserve is a beautiful and expansive reserve that offers visitors a unique opportunity to experience the wildlife of Africa up close and personal. The reserve is home to the Big five game animals – lions, leopards, elephants, rhinos, buffalos, and numerous other wildlife species.
The lodge at Aquila is a luxurious accommodation option for visitors to the reserve. The reserve offers morning and evening game drives; the guides are knowledgeable and experienced and will provide insight into the behaviour and ecology of the animals you encounter.
In addition to the game drives, Aquila offers other activities such as horseback riding, quad biking, and spa treatments. The lodge has a beautiful pool where guests can relax and enjoy the stunning views of the mountains and plains.
Experience the safari at Grootbos Nature Reserve
One of the highlights of the Grootbos Nature Reserve is its luxurious lodge, designed to blend seamlessly into its natural surroundings and offers breathtaking views of the ocean and the reserve.
In addition to its luxurious accommodation, Grootbos Nature Reserve also offers visitors the opportunity to experience a safari and explore the natural wonders of the reserve. Guests can indulge in various outdoor activities, including horse riding, beach walks, kayaking, and quad biking. There is also a spa and wellness centre where guests can relax and rejuvenate after a day of adventure.
Whether you're looking to explore the area's natural wonders, indulge in outdoor activities, or relax and unwind in a stunning natural setting, Grootbos Nature Reserve has something for everyone.
Unleash your inner Gary Player at the Fancourt Hotel & Country Club Estate
Fancourt Country Estate is a prestigious golf resort located in George, a city in the Western Cape province of South Africa. The estate is situated on 613 hectares of lush countryside and offers a luxurious escape for visitors looking to unwind and enjoy world-class golfing. The Links course has been ranked as the number one course in South Africa and is consistently listed among the world's top 20 golf courses.
In addition to its exceptional golf facilities, Fancourt Country Estate also offers luxurious accommodation options. Fancourt Country Estate is also home to a luxury country club, which features various facilities designed to cater to visitors' needs.
The club boasts a spa, fitness centre, swimming pool, and tennis courts, among other amenities. The estate's country club offers extensive dining options, from casual snacks to fine dining experiences.
Keep the golfing experience going at Simola Country Estate
Simola Hotel & Country Estate is a luxurious 5-star hotel in the heart of the picturesque town of Knysna, South Africa. The hotel offers breathtaking views of the Knysna Lagoon and the surrounding mountains, making it an ideal destination for nature lovers and golf enthusiasts.
Aside from its world-class golf course, Simola Hotel & Country Estate is also known for its luxurious accommodations. The rooms feature large windows that offer stunning views of the surrounding landscape, ensuring guests are immersed in the region's beauty.
The hotel also boasts a range of facilities and services that ensure guests have a comfortable and memorable stay. Guests can enjoy fine dining at the hotel's award-winning restaurant, relax by the outdoor pool or indulge in a range of spa treatments at the hotel's wellness centre.
Exploring the Western Cape is made efficient with CiMSO through its integrated INNkeeper software
It's not too late to visit Cape Town this year. Look at our client list to see which luxurious hotels, resorts, and lodges use the CiMSO Software Suite to manage their property. Contact us to discuss how we can help you manage your business efficiently.
Contact us
CiMSO supports clients transitioning from fragmented legacy software systems to integrated ERP solutions. CiMSO also manages the successful deployment of new methods in compliance with their ISO90003 Quality Management Systems and PRINCE II project management methodologies.
Don't hesitate to contact one of our offices or Value Added Reseller for more information on CiMSO's Integrated ERP Software Suites for Hotels, Lodges, Resorts, Clubs, Timeshare, and Leasing management.