Joining CiMSO's family – WITS Rural Facility
23rd April 2016
Johan Marais
Wits Rural Facility (WRF) serves as a base for rural-focused research, student training, and community outreach in the Bushbuckridge region of Limpopo, South Africa. WRF is situated 500 km from Johannesburg on the road to the Orpen Gate of the Kruger National Park. The facility is on 350 hectares of unspoilt Lowveld savannah with an abundance of birds and wildlife. Wits University departments, other universities, Foreign Universities, Government departments and Resident Programmes involved in research, education and outreach, use WRF.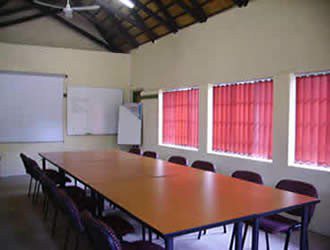 CSS, one of CiMSO's experienced and loyal partners have secured this opportunity and did the installation.
In addition to WRF, CSS's Ricky Ressa is in discussion with WITS campus with an additional opportunity to save money for WITS Campus in Johannesburg.
"We are proud of our Partners, like Ricky Ressa and his CSS team, who are unequivocally dedicated to our customer's business requirements", says Johan Marais, CiMSO's Marketing & Sales Manager.
See more at www.wits.ac.za/campus-life/arts-and-culture/wits-rural-facility/