Joining CiMSO's family – Grain SA's NAMPO Expo
1st February 2017
Johan Marais
The largest agricultural expo in South Africa is Grain South Africa's annual NAMPO Expo held in Bothaville, Free State.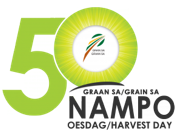 CiMSO implemented their INNkeeper reservation solution to host some of the 70,000 visitors at the local Hotels, Lodges, Guesthouses and B&B's.
CiMSO's INNkeeper solution assisted visitors to Oudtshoorn, South Africa's KKNK(Klein Karoo Nasionale Kunstefees) festival since 2009, allowing the same experience to be utilised for the NAMPO Expo.