Interview with sanitizing and disinfectant specialist
6th August 2020
Johan Marais
Why do you call yourself a sanitizing and disinfectant specialist?
I am the founder and director of a company called Pro Fuz Services (PFS), an accredited Occupational Health and Safety Institute of SA (OHSISA) Agent. We provide:
Sanitizing and disinfecting service to individuals, business and companies
Provides the latest COVID-19 Process and Awareness Training
Customized training services, based on COVID-19 business requirements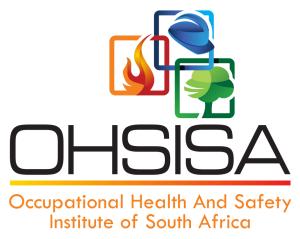 OHSISA offer a world-class sanitizing and disinfecting service, and have the rights to products and chemicals that are based on World Health Organization (WHO) standards and exceed the local standards as set out by the SA Bureau of Standards, basically products that are industry best in class!
How can Hotels, Resorts and Lodges ready themselves to open their doors under the C-19 impact?
Awareness: offering on-site COVID-19 Awareness Training for staff and colleagues. This training is based on WHO and the Centre for Disease Control (CDC) protocols, standards and recommendations. The Hospitality and Tourism Industry needs to respond and meet these challenges. Training and upskilling of the New Norms will bring about sustainability to the current fragile industry.
Standard & Expectations: Guests and staff have expectations regarding the responsibility that Hotels, Lodges and Resorts carry towards their well-being, peace of mind, and general issues, sometimes called "Duty of Care". The United Nations World Tourism Organization (UNWTO), amongst others, is placing a high priority and global focus on safety and training, and this is where OHSISA can play a major role in upskilling staff regarding the new safety measures.
Act: COVID-19 has changed the way we interact, socialize and travel. It is critical for all staff and colleagues to appreciate, understand and know what this Pandemic is all about, what protocols are in place and most importantly, what actions to take on an ongoing basis to minimize the coronavirus risk. Clientele safety and health are paramount to getting the industry up-and-running again.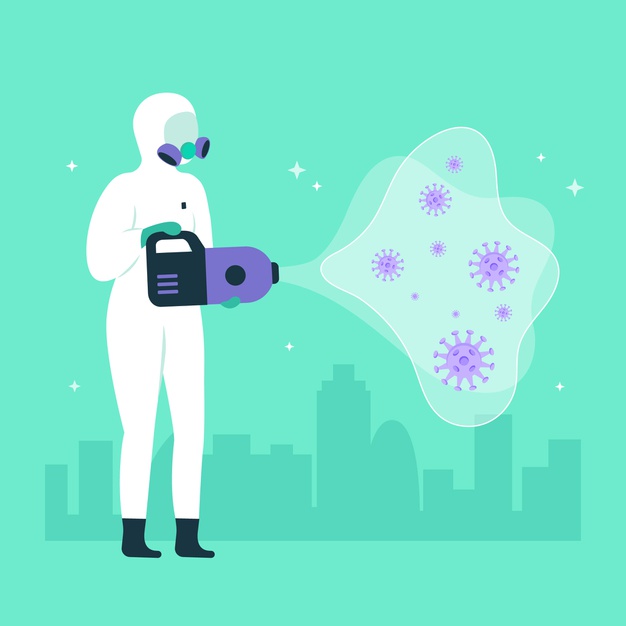 How important is the use of effective chemicals, as there are many on the market for sanitizing?
It is critical! We (OHSISA) have the rights to use a chemical by the name of ADI Disinfectant which is produced in SA under license. This chemical is in a fine granular form and is simply mixed with water (5g ADI/1L water) to create a liquid solution that is used in an effective fogging/de-misting process to sanitize. The granular sachets are easy to transport in a cost-effective and more importantly, safe manner.
What about safety of the chemicals to our staff?
ADI Disinfectant is non-toxic (no alcohol or chlorine), meaning 100% human and animal safe, and totally environmentally friendly. It is safe and ideal to use in the hospitality, tourism, food, beverage, health, retail and education industries.
How effective are these chemicals?
Our chemicals have a 99.99% pathogen (viruses, including COVID-19, bacteria and fungi) kill rate. The chemical will react and take effect within 30-60 seconds and remain 100% effective for 7-10 days. Thereafter the effectiveness reduces down to 50% by day 28.
ADI Disinfectant has been extensively tested in various international and local laboratories such as:
What is the difference between Cleaning and Sanitizing, …why Sanitize?
Cleaning is the removal of all visible dirt, debris and grime from surfaces and the skin, whereas Sanitizing is the deep cleaning of surfaces and the skin using chemicals, heat or steam to remove and kill invisible micro-organisms such as viruses, bacteria, and fungi.
How often should we sanitize/disinfect?
OHSISA recommends maintenance sanitizing program of once a month, however, should a positive case of COVID-19 be experienced, an immediate sanitizing spray needs to take place. It would also depend on the amount of human "traffic" and we will consult according to each property's requirements, size and occupation rates.
What is currently being done in the hospitality industry?
We see managers staying up to date with what Government and Industry now require in terms of all the safety protocols, legislations, to understand what is mandatory and how these need to be implemented. PFS and OHSISA provide this service to numerous Clientele to help them meet these requirements.
Some larger properties set up a Safety Team, with a dedicated Safety Officer who will be responsible for the New Norms (temperature monitoring, record keeping, documentation, storing and handling of chemicals/sanitizers, PPE management, good housekeeping, staff well-being and any health-related issues).
Availability of Budget for the additional cost is critical, as there are no short cuts, and make provision for ongoing safety protocols, training, technology updates and new Clientele engagement. We see many companies and businesses comparing this additional cost versus the impact and loss of revenue should they have to close their doors. This is the New Norm!
What would you say to hotel, resort and lodge managers if you were to address them directly?
Remember, as property or housekeeping manager, you are not alone in this situation, it is a global phenomenon, so seek help and advice from industry associations, other organizations, reputable service providers, websites etc.
I cannot stress enough the importance of well-trained staff and colleagues and how much this will add value to your businesses. COVID-19 is a serious pandemic but can be managed with the right attitude, mindset and appropriate safety measures, standards and actions.
How do you price for these services and products?
OHSISA offers competitive rates per square meter on a sliding scale, meaning the larger the area, the more cost-effective the rate. Our rates are constantly being reviewed so that we align with industry norms and standards, for both the sanitizing process and the training we offer.
You mentioned for property/housekeeping managers to seek/request for help. How can they reach you if they have any other questions?
We operate 24/7, so feel free to call me on (+27) 067 797 5283, or send an email to Hilton.capetown@ohsisa.co.za for a free consultation on your requirements. Small, medium and large establishments alike, are more than welcome to contact me directly.
CiMSO Cape Town: marketingza@cimso.com T: +27 21 852 2388