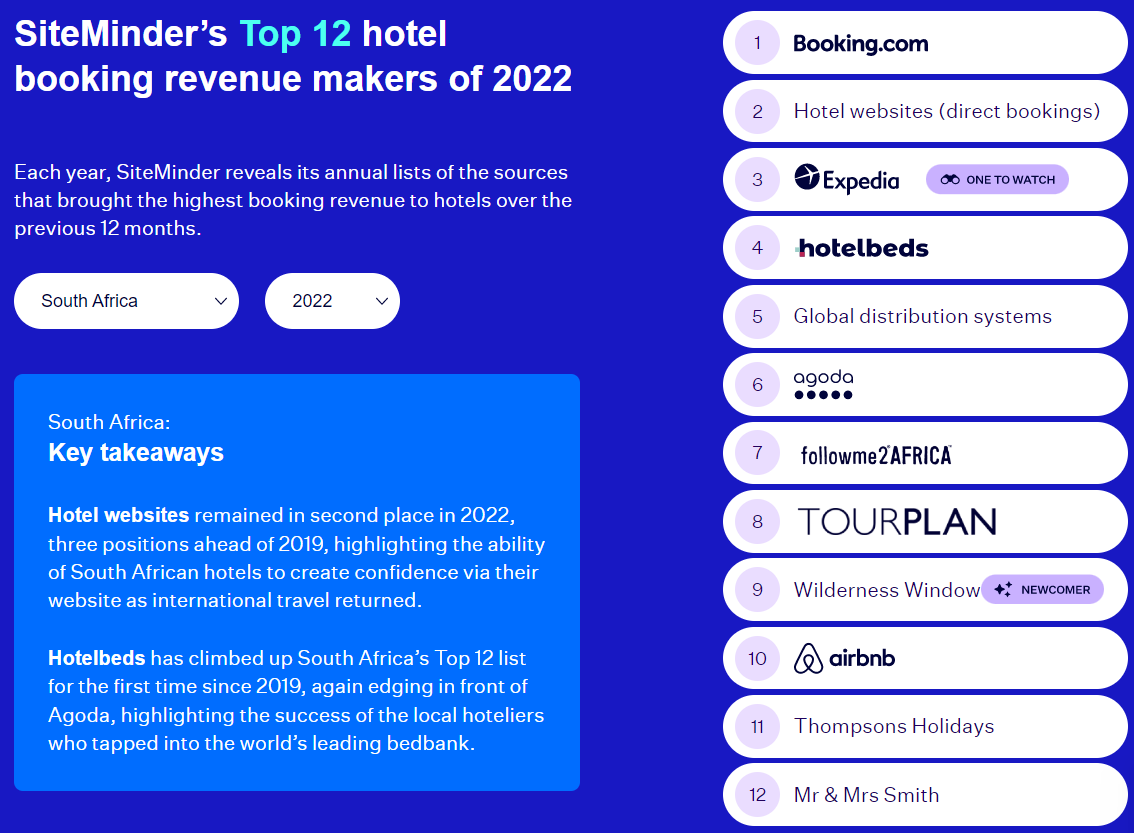 Interesting online bookings statistics for Hotels, Lodges, and Resorts
27th February 2023
Johan Marais
CiMSO software offers interfaces to multiple Channel Managers. The software will allow your hotel, lodge or resort to sell rooms on all connected booking sites simultaneously, while immediately updating your availability on all sites.
CiMSO is a SiteMinder Partner and received fascinating statistics and finding from 2022 statistics. The relevant "take-aways" for CiMSO clients include the following:
Booking.com stays the top channel in every country
Direct bookings from Hotel websites (via SiteMinder's Booking Engine) are always under the top 5 per country
Expedia gained 47% of the SiteMinder list. Bookings.com gains were 21%
Airbnb is on more of the country lists (89%) compared to 2019 (28%)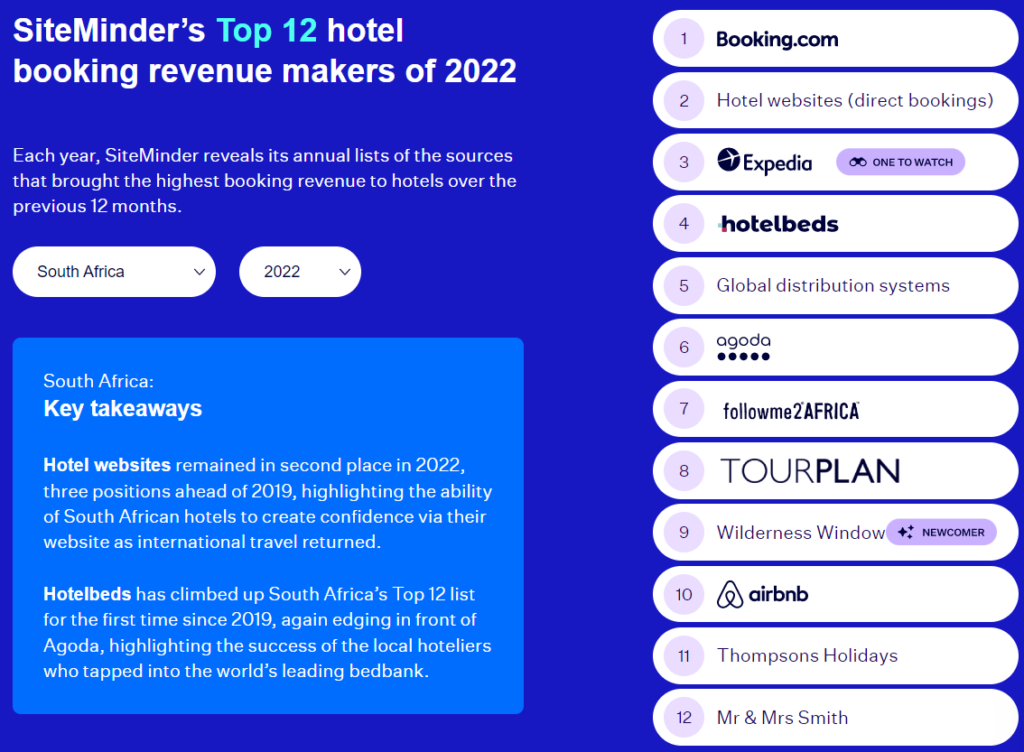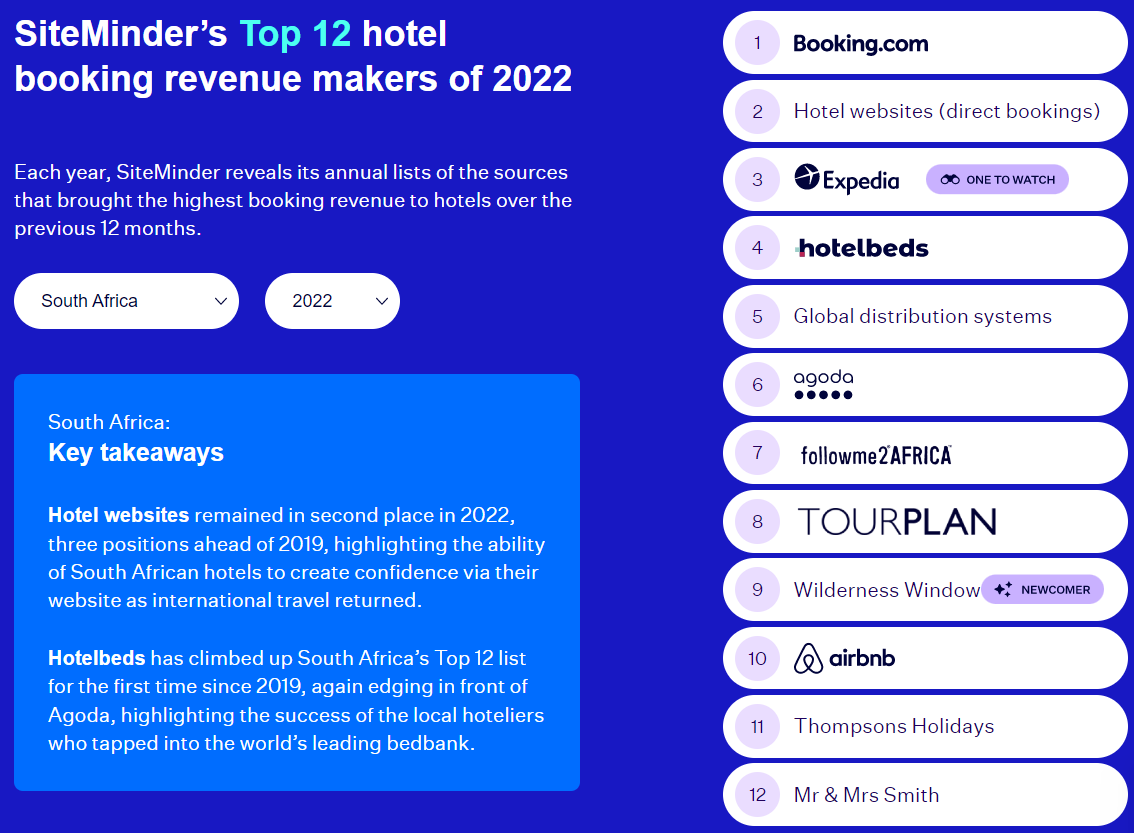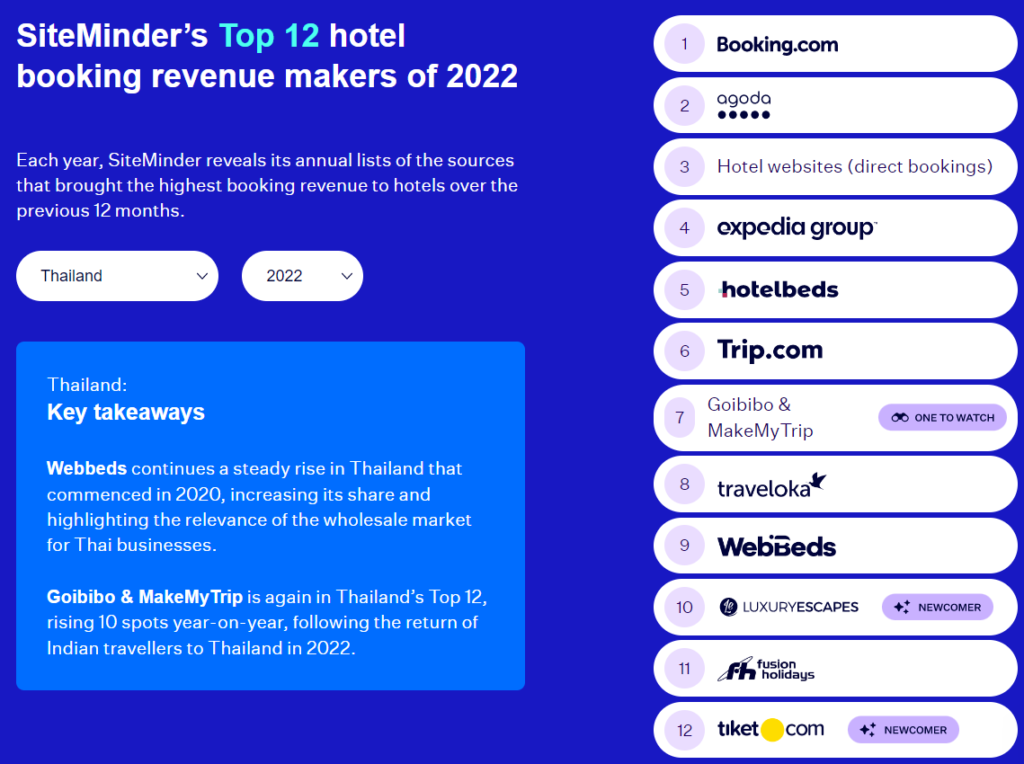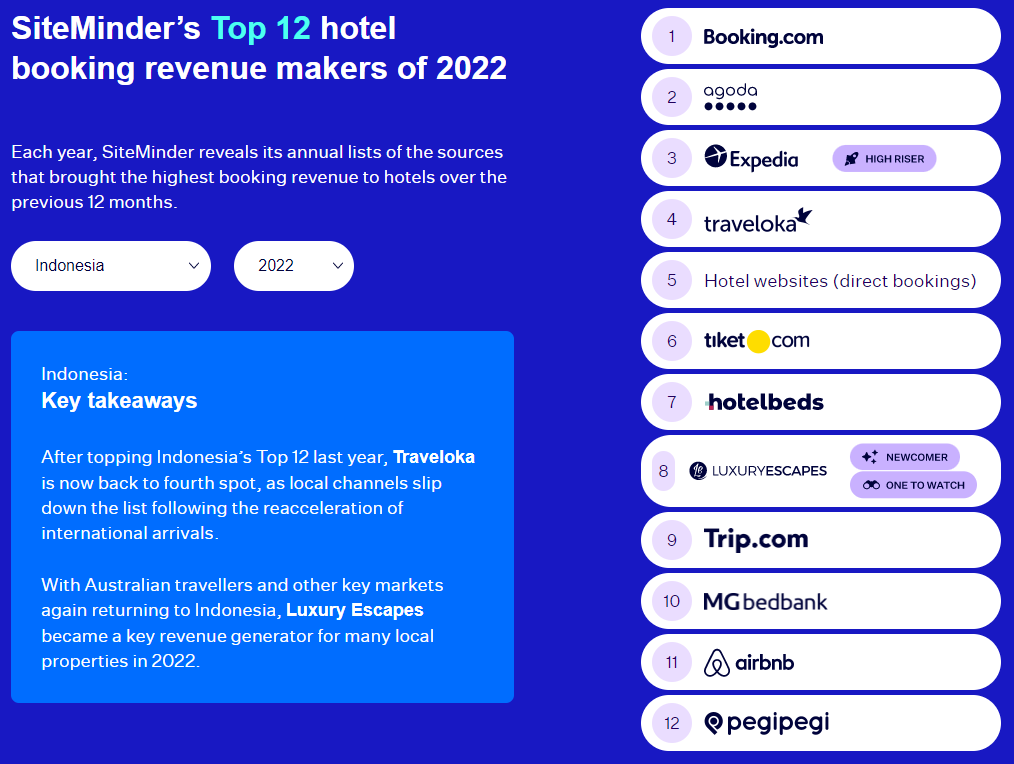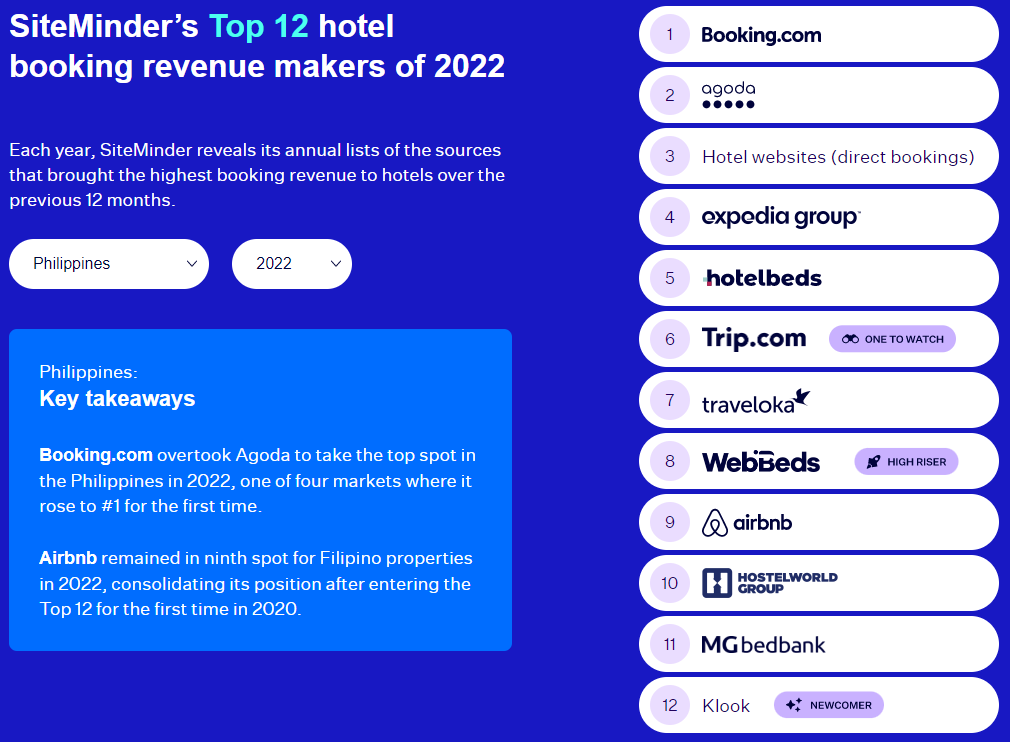 CiMSO supports Hotels, Lodges, and Resorts transitioning from fragmented legacy software systems to client-centric, integrated CDP ERP management software solutions. In addition, CiMSO manages the successful deployment of new systems in compliance with ISO90003-compliant Quality Management Systems and PRINCEII project management methodologies.
Please contact CiMSO for more information on our client-centric, integrated CDP ERP management software for Hotels, Lodges, Resorts, Clubs, Timeshare, and Leasing management.