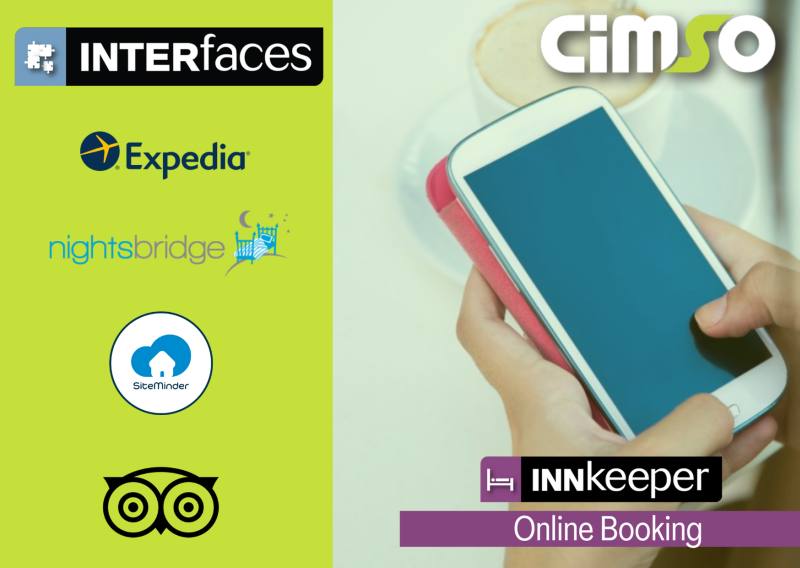 How can CIMSO's INNkeeper help with increasing internet online reservations?
23rd April 2016
Johan Marais
CiMSO interfaces to various channel managers, like Siteminder, Tripadvisor, Expedia, to name a few. These interfaces allow all internet bookings made through the channels to automatically appear in the INNkeeper bookings-grid, without any human intervention… it's like having your own central reservation person on the internet.
One of our Namibian customers saw internet bookings increase to 49% within 8 months (as a % of their total reservations booked over the internet).
If you prefer to use your own website, CiMSO can add the "book now" functionality to your website, allowing anybody visiting your website, to make a reservation (and pay their deposit – refer to previous customer question).