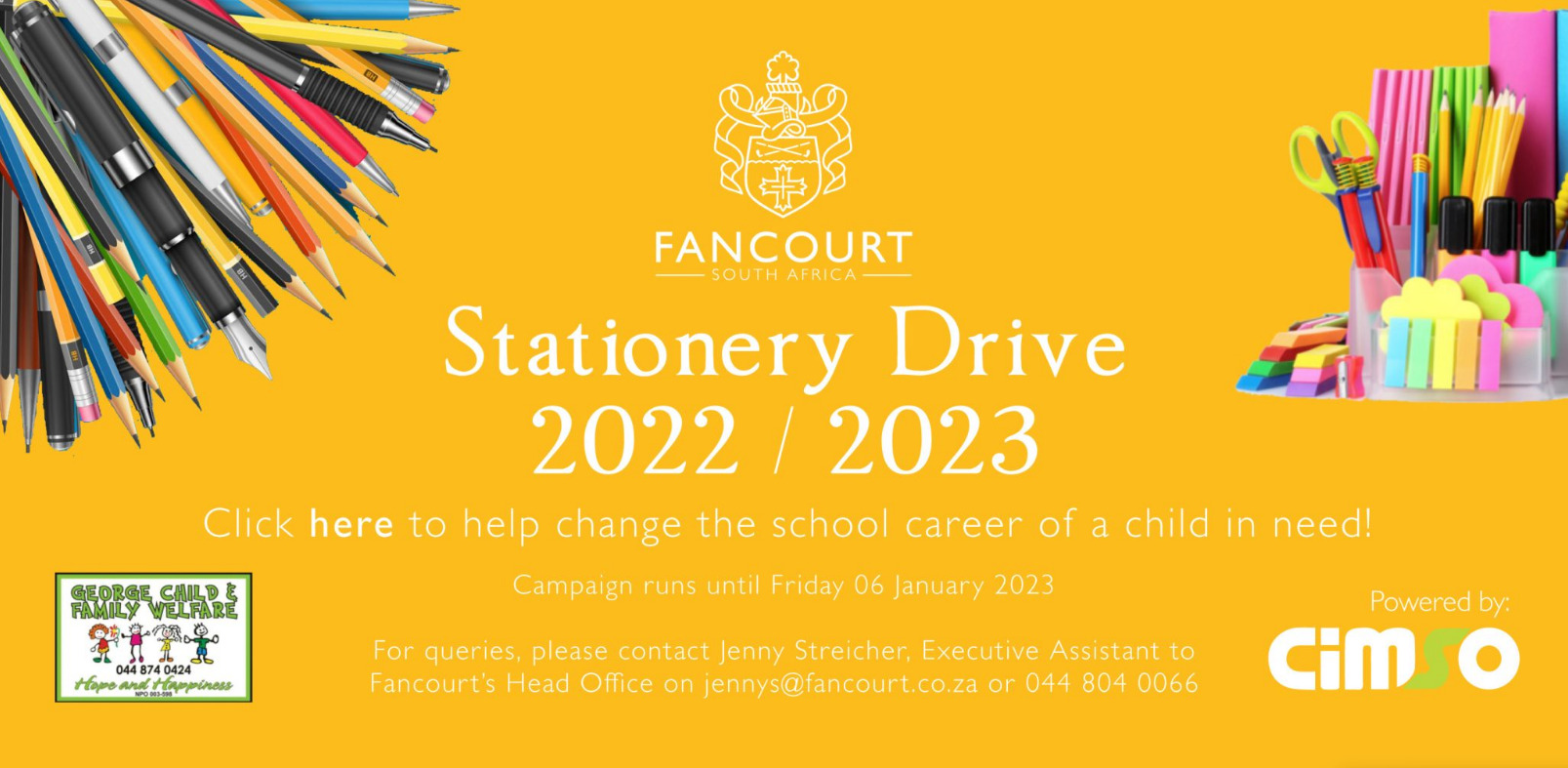 Fancourt and CiMSO- helping school children through online sponsorship
5th December 2022
Johan Marais
Initiated by Fancourt's owner Sabine Plattner in 2000, Fancourt's patronage of the George Child and Family Welfare Society (GCFW) remains a crucial social responsibility project for Fancourt.
Fancourt approached CiMSO to help digitize their 'School Stationery' initiative by providing online sponsorship to school children of the George community in the Western Cape. By utilising CiMSO's WEBsync technology, a worldwide audience of potential sponsors can now select and sponsor a school child with stationery – directly through the Fancourt website.

Technology to benefit the school children
"This is a great opportunity for CiMSO to collaborate with our client Fancourt and donate our technology to benefit the school children of the George community. The CiMSO team are privileged to be part of the Fancourt initiative", says CiMSO Development Manager Cheryl Le Roux.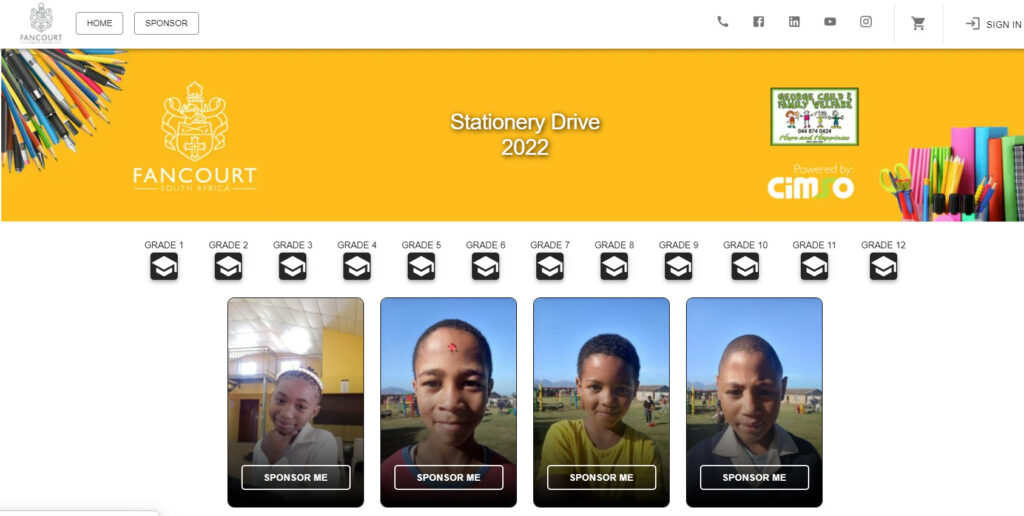 The George Child and Family Welfare Society (GCFW) is a local NGO – a lifeline for thousands of people living in disadvantaged areas in and around George. Focused on offering relief to traumatized families, GCFW runs safe houses for children, tackles child abuse and provides welfare support for those in need. Services include family therapy, play therapy, crisis support, and recreational and educational groups.
Over the last several years, generous Fancourt Members, hotel guests, staff and suppliers have partaken in the annual Stationery Drive – an initiative to provide school stationery supplies for hundreds of local school children for the upcoming school year. To date, over one thousand school children have been sponsored with a stationery bag, helping them to overcome a barrier to learning.
Sponsors select a child from the website and make an online payment of ZAR300 / USD20 to sponsor the child's stationery bag. You may sponsor now at: https://fancourt.cd.cimsoweb.com/
CiMSO supports clients transitioning from fragmented legacy software systems to a single, integrated ERP solution. CiMSO also manages the successful deployment of new systems in compliance with their ISO90003 Quality Management Systems and PRINCEII project management methodologies.
Please contact your local CiMSO office or Value Added Reseller for more information on CiMSO's Integrated ERP Software Suites for Hotels, Lodges, Resorts, Clubs, Timeshare, and Leasing management.