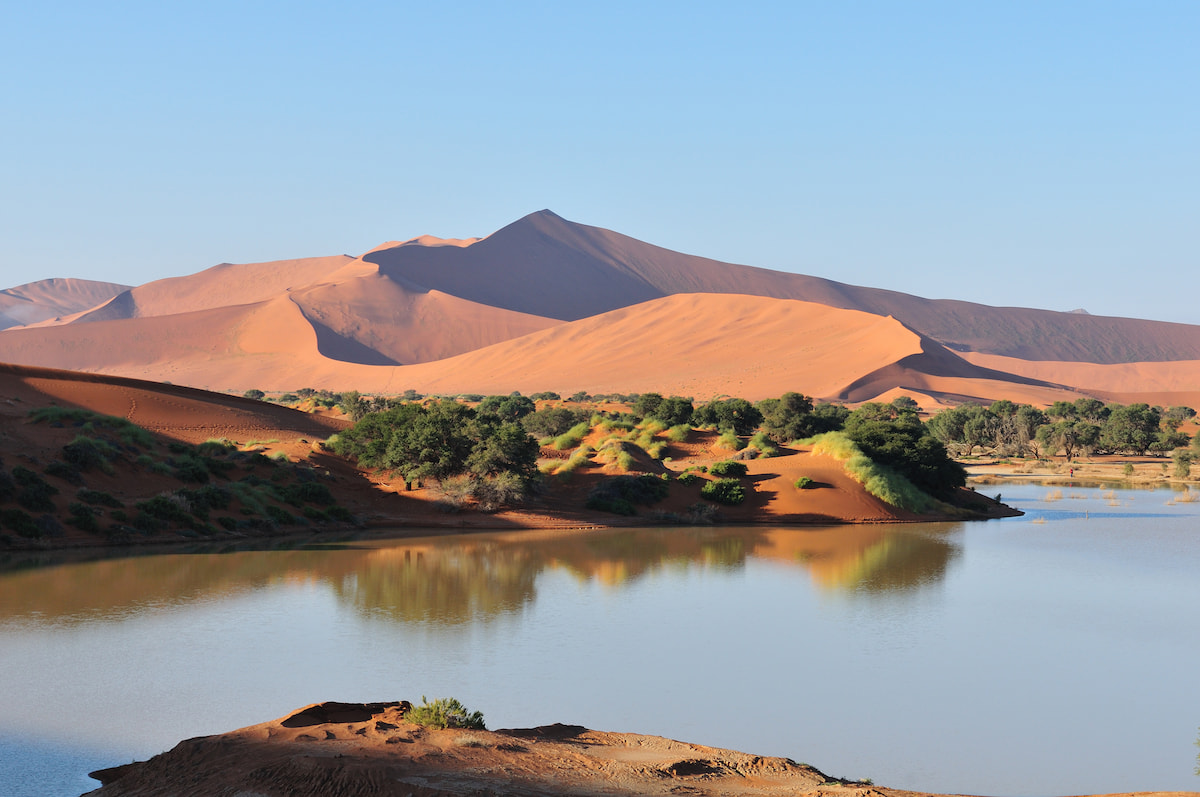 Rain in the desert… Sossusvlei dunes see first rains in 14 years
Situated in Namib – the oldest desert on earth, Sossusvlei recently saw magnificent rainfall after 14 years of extended drought – the first proper rainfall since 2008. Sossusvlei means "dead-end marsh" and the transformation of the area into a watery and green landscape is breathtaking.
The transformation commenced at beginning of February 2022. The Tsauchab River flowed through the desert for about two weeks, filling up the pans. Currently, most of Namibia's bigger dams are filled, and the drought of the last few years has thankfully come to an end.
Sossusvlei, in South Namibia, has breathtaking landscapes. The area is known for its high sand dunes dressed in rainbow colours – due to the high concentration of iron in the soil. These historical dunes are some of the highest on earth. Reaching 325 meters, the highest and biggest is known as Big Daddy – a must-climb for every bucket list.
For a well-deserved vacation with some of the most beautiful scenery on earth, visit the Sossusvlei region in Namibia for breathtaking experiences.
CiMSO is proud to support several resorts, lodges and campsites in the Sossusvlei region. Our fully integrated software serves world-renowned properties like Sossusvlei Lodge, Sossusvlei Oasis, Le Mirage Resort and Spa, Namib Desert Lodge (Gondwana Collection Namibia) and many more.
Contact us
CiMSO supports clients in the transition from fragmented legacy software systems to integrated ERP solutions. CiMSO also manages the successful deployment of new systems in compliance with their ISO90003 Quality Management Systems and PRINCEII project management methodologies.
Please contact your local CiMSO office or Value Added Reseller for more information on CiMSO's Integrated ERP Software Suites – the best software for Hotels, Lodges, Resorts, Clubs, Timeshare, and Leasing management.