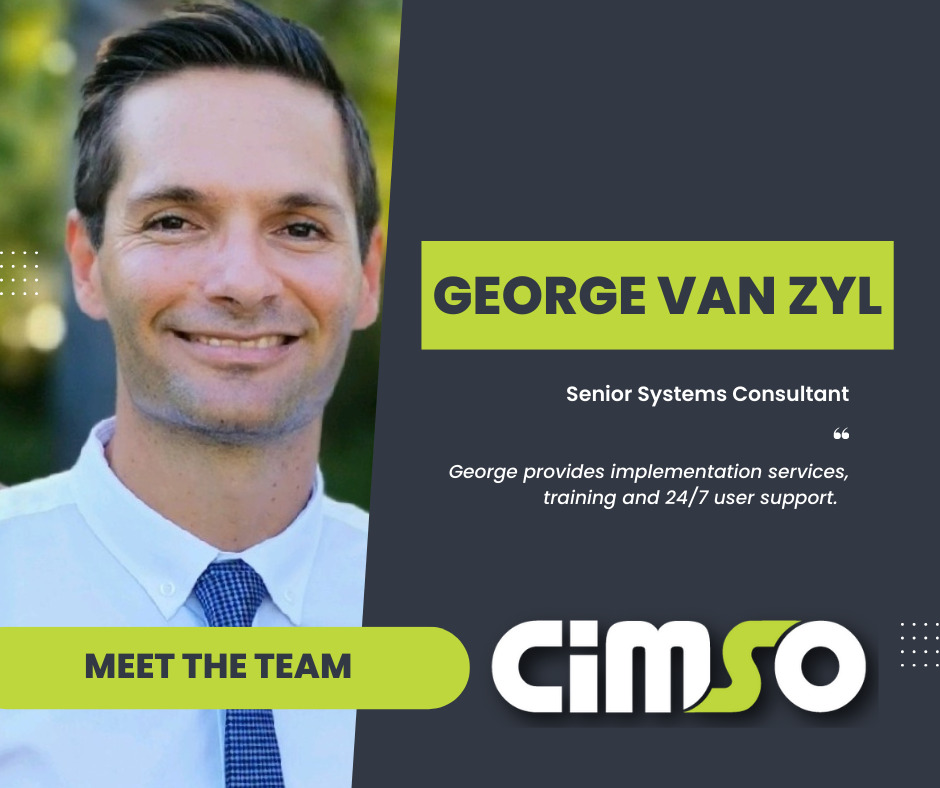 Meet the team – George van Zyl
20th March 2023
Geraldine Vickers
Background and Experience
George van Zyl grew up in a Holiday Resort near Stilfontein in the North-West Province of South Africa. He moved to Cape Town in 2011 and joined the CiMSO group in 2014. George is an experienced hotelier who worked in several hotels and resorts for over ten years.
George is a Senior Systems Consultant at CiMSO Business Solutions Africa, specialising in delivering customer-centric, integrated CiMSO ERP Business Management Software for the hospitality industry. George provides implementation services, training, and 24/7 user support of the CiMSO software.
George is one of our highly energetic performers and a collaborative team player that is ambitious and driven. He is passionate about the tourism and hospitality industry and loves to travel and explore the cities of South Africa and Namibia.
George was in charge of implementing the new system.
His love for the hospitality industry started when he was still in grade school on the holiday resort where he lived. He continued his passion after completing matric and started working full-time at the resort for five years. At the time, the resort was managed manually, but after a few years, the owners realized that they needed a system because the workload on their staff was getting too much, and the team always had to work overtime to get to work done. The resort then purchased the CiMSO software, and George was in charge of implementing the new system. That is when George fell in love with the CiMSO software and implemented the system. George loved the design so much that he applied for a vacancy at CiMSO – the rest is history.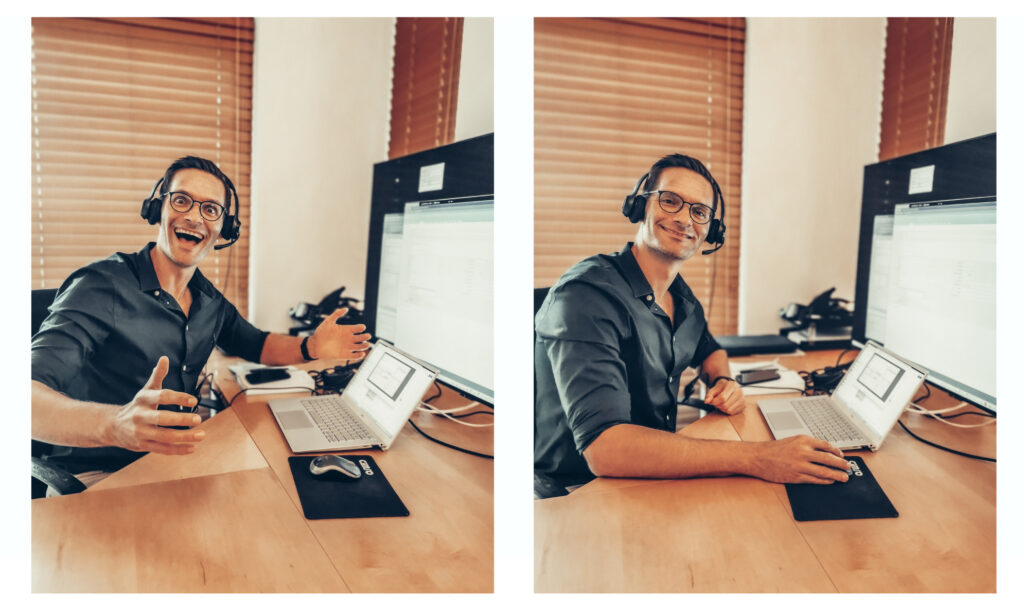 Fun facts to know about George
Van Zyl completed a Management Development Certificate in 2007 at Three Heads Consulting Services to help him strengthen his management-level effectiveness and prepare for future leadership opportunities.
George loves the ocean, taking walks with his dog, and exploring the beautiful city of Cape Town with family and friends.
George's vision is to make a difference in every person he encounters. He believes that "we can change the world and make it a better place. It's in our hands to make a difference."
We are fortunate to have had George as part of our family for over nine years, working alongside all of us to help keep our ship on course.
Contact us
CiMSO supports clients transitioning from fragmented legacy software systems to integrated ERP solutions. CiMSO also manages the successful deployment of new systems in compliance with their ISO90003 Quality Management Systems and PRINCE II project management methodologies.
Please contact your local CiMSO office or Value Added Reseller for more information on CiMSO's Integrated ERP Software Suites for Hotels, Lodges, Resorts, Clubs, Timeshare, and Leasing management.