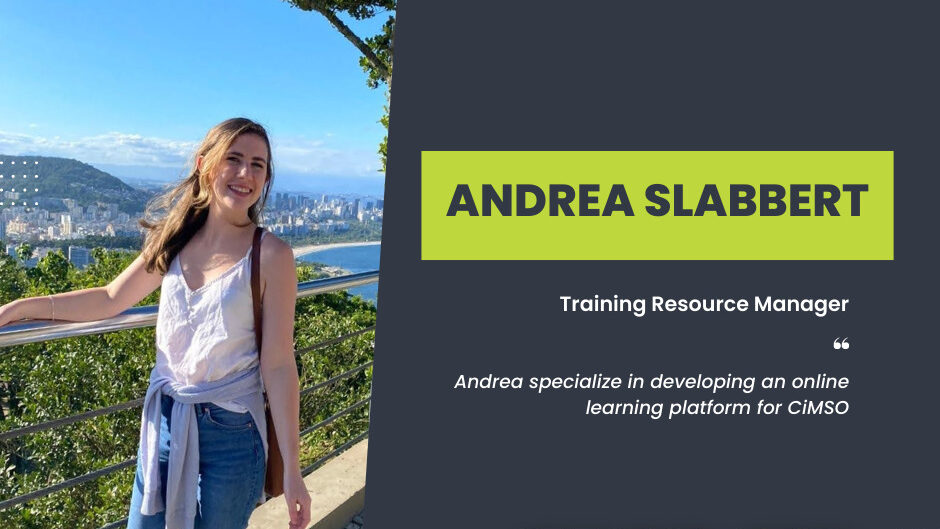 Meet the team – Andrea Slabbert
5th September 2023
Geraldine Vickers
Background and Experience
Andrea Slabbert is the Training and Resource Manager at CiMSO Business Solutions Africa, specialising in creating and managing product documentation and developing an online learning platform for CiMSO's ERP Business Management Software within the hospitality industry.
Andrea lives in the Western Cape, and her experience includes working as an Emirates Airline Cabin Crew member and managing an art studio in the Helderberg area.
She attended the 2023 Hospitality Association of Namibia (HAN) annual meeting to receive first-hand feedback from the industry, training institutions and TVETs, regarding industry training requirements.
"I am very excited about building CiMSO's next-level learning platform with the rest of the team. Technology is our business, and using technology to train and certify our customers provides a solid foundation for them to excel in their jobs", says Andrea.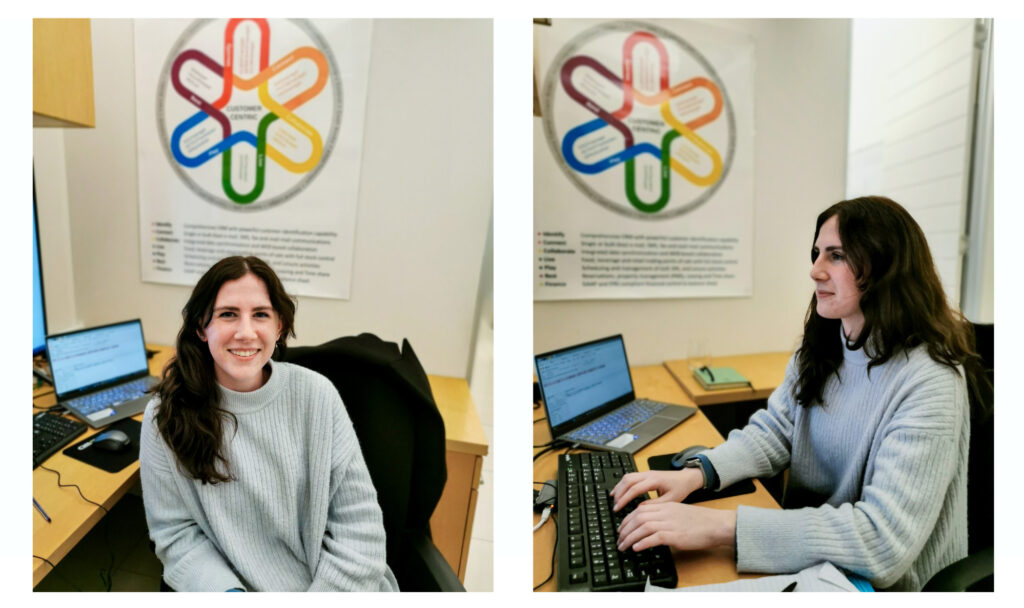 Fun facts to know about Andrea
Andrea's interests include running and psychology. She is currently working towards her first 21km race. Andrea is also investing in her interest in Psychology through part-time studies.
Andrea's vision goes beyond just training individuals; together with the CiMSO team, she aspires to revolutionise how the hospitality industry approaches education and skills development. By incorporating the latest advancements in e-learning and blending them with the intricacies of CiMSO ERP Business Management Software, she envisions a future where hospitality staff and management can thrive in their careers and drive success for their business.
We wish Andrea all the best and are thankful having her part of the CiMSO team!
Contact us
CiMSO supports clients transitioning from fragmented legacy software systems to integrated ERP solutions. CiMSO also manages the successful deployment of new systems in compliance with their ISO90003 Quality Management Systems and PRINCE II project management methodologies.
Please contact your local CiMSO office or Value Added Reseller for more information on CiMSO's Integrated ERP Software Suites for Hotels, Lodges, Resorts, Clubs, Timeshare, and Leasing management.