3 Reasons to be trained in CiMSO hotel management software
27th November 2019
Johan Marais
Rapid globalization, affordable international travel and information at our fingertips has stimulated unprecedented global travel with a commensurate increase in the demand for lodging and hospitality services. This has lead to an insatiable demand for trained and effective hospitality and lodging management staff.
CiMSO certified students mention the following top 3 reasons to be trained in CiMSO hotel management software:
The positive impact on guest-services and guest-experiences
Increase staff productivity and professionalism
Effective use of system and processes according to management expectations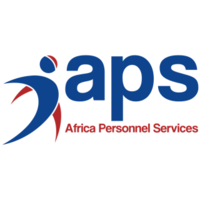 APS – Africa Personnel Services has been certified as a CiMSO Educational Institution for the provision of CiMSO certified training. APS embarked on this important step in order to certify and equip their personnel for placement at various hotels, lodges, resorts and clubs throughout Namibia
and Botswana.
APS's Debbie du Toit was trained in October 2019 and passed the CiMSO certification examination to become a CiMSO certified trainer. CiMSO would like to congratulate APS and Debbie on this achievement.
For more information, please go to: https://www.cimso.com/the_hotel_school