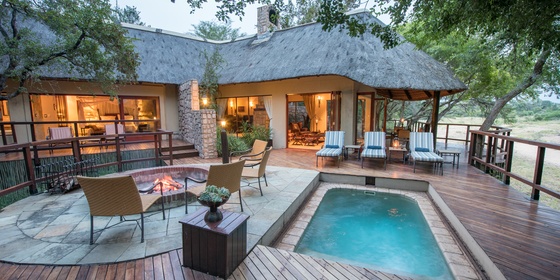 Joining CiMSO's family – Shumbalala Game Lodge
Situated on the banks of the seasonal Monwana river the camp is an unexpected oasis of luxury and comfort in the unforgiving heat of the African bushveld. It is here where you will find the exclusive Shumbalala Game Lodge managed by a team with a friendly yet professional approach to their guests, also overseen by the family themselves.
Shumbalala Game Lodge makes use of CiMSO's RESTaurateur for their restaurant that offers scrumptious dishes prepared by the in-house chefs. Dinners are hosted in the intimate and elegant dining room, as well as the uniquely designed cellar that offers views of the water hole.