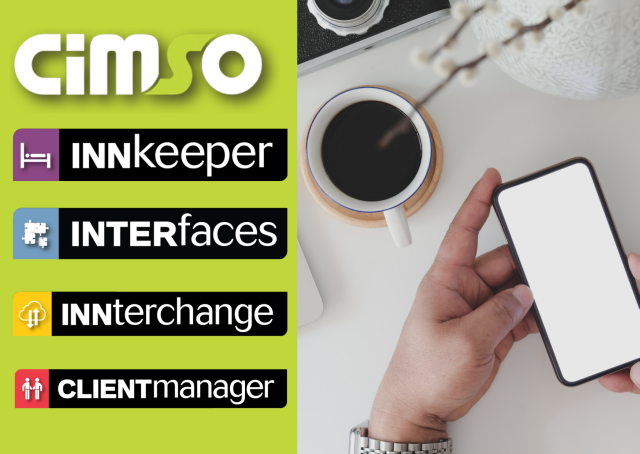 Do mobile devices help me manage my property more effectively and improve customer service?
9th September 2016
Johan Marais
The request for mobile guest services on handheld devices such as smartphones and tablets is on the increase, and innovators are beginning to punt various services to the hospitality industry. Early adopters provide mixed responses…
When asking CiMSO's Sales and Marketing Manager what CiMSO's strategy is for mobile services, Johan Marais responded: " CiMSO believes that 'short term success is mainly a feature of long-term moves made earlier' as articulated in the book Managing with Dual Strategies.

CiMSO's first strategy is customer needs-driven and provides a Guest Interface Functionality (GIF) platform which facilitates a customer to establish communications. It takes care of mobile check-in/out, mobile concierge and feedback on customer experience – to name a few.
The second strategy is staff and management service delivery needs-driven and provides an Operational Interface Functionality (OIF) platform which facilitates service delivery by channelling the information received from the GIF platform to management and staff for the delivery of in-room and guest preference services which improves guest service delivery.
"The GIF and OIF platforms are being integrated into CiMSO's CRM foundation platform", says Johan Marais, but he warned: "technology can never replace a smile, a greeting and making a guest feel welcome and appreciated – there must be a balance, driven by the customer's needs and preferences."
Someone once said that "the key to keeping your balance is knowing you're losing it…" It is imperative that we carefully guard the balance between effective management and customer needs in the lodging and hospitality industry.