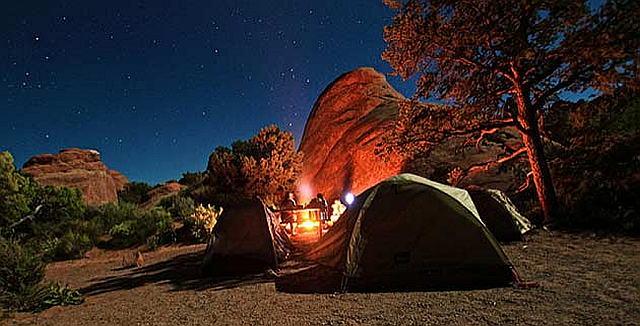 Campsites and caravan parks preferred over hotels and guest houses
11th February 2021
Johan Marais
Since early August 2020, campsites and caravan parks are preferred over hotels and guest houses, resulting in an influx of steady visits. While hotels and guest houses are still experiencing devastating losses in room occupancy.
According to SA-Venues, South Africa has more than 700 caravanning and camping sites that are in, or near popular nature reserves, wildlife parks, famous landscapes, tourist attractions, tour routes, and the gorgeous coastline that stretches for thousands of kilometres.
The smell of the African nature, fresh morning air and beautiful sunrise mixed with the sounds of wild animals, or the ocean brushing over the beaches. To pitch up a tent or setting up a caravan in the heart of this raw beauty is the best way to experience safe relaxation.
South Africans see this safe breakaway as a great opportunity to spend their December-holiday.
6 reasons why South Africans choose camp-sites and caravan parks over hotels for lock-down leisure:
– Best "budget-breakaways" during challenging economy
– Low concentrations of people
– No (room) disinfection required.
– Research has shown nature help reduce (lock-down) stress and anxiety.
– Using own equipment, i.e. stoves, cutlery, bedding etc.
– Camping gives advantage of enjoying "back-to-basics" tourism in all its beauty.
According to Dr. Sandra Kesh (infectious disease specialist in New York, USA), to spend caravan or camping trips with a "safety group" of trusted social "distancers", or people from your own household who you've been isolating with.
CiMSO INNkeeper provides campsite- and caravan-stand booking solutions to National Parks and Resorts.
Visit one of these CiMSO client caravan and camping sites for a lockdown breakaway:
4) Doornkop Fish and Wildlife Reserve
9) TO Strand