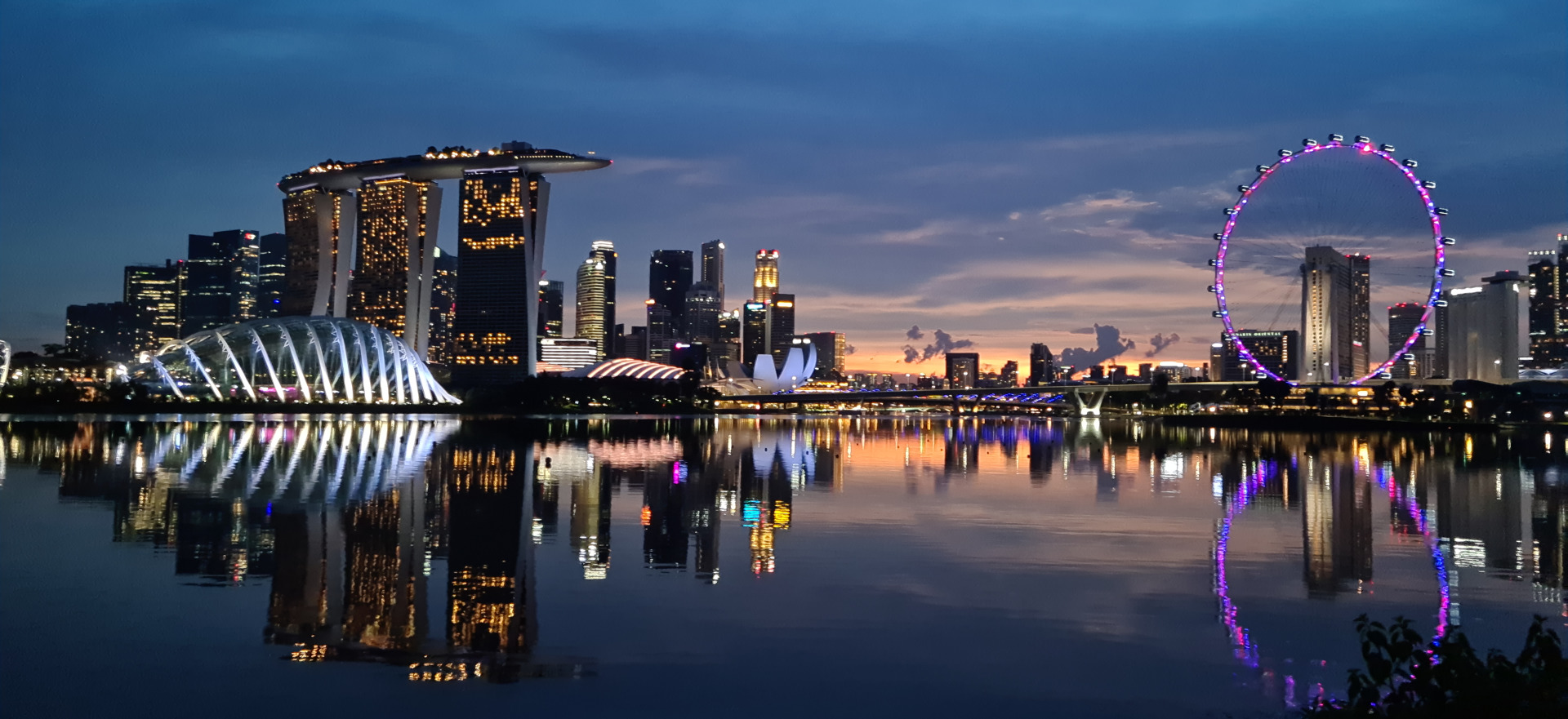 30th July 2021
Andrew Marshall
CiMSO's Group Accountant, Brenda Roux, spends her days managing the finances of the CiMSO Group from her home office in Singapore. Brenda beats the COVID-19 blues and the frustration associated with working from home, by taking refreshing walks along Singapore's scenic East Coast park connectors.
On a recent evening walk, she was rewarded with this magnificent sunset over the beautiful Singapore skyline – a photo taken on her Samsung phone.
Earlier this week the Singapore Government announced that Singapore is expecting to fully vaccinate about 80 per cent of its population by early September. With travel arrangements in place, fully vaccinated people will be able to travel to areas where the Covid-19 situation is under control – without serving a 14-day stay-home notice in a hotel.
Singapore's extensive COVID-19 restrictions have protected the population of the island state against the ravishes of the COVID-19 pandemic.
Read more: https://www.straitstimes.com/multimedia/st-news-night-shn-free-travel-may-be-a-possibility-in-september
"We look forward to the relaxation of travel restrictions in order that we may travel to our customers," said CiMSO Group CIO, Andrew Marshall. CiMSO develops and distributes hospitality management software and serves clients in thirteen countries. You may view CiMSO's Business management solutions at: https://www.cimso.com/