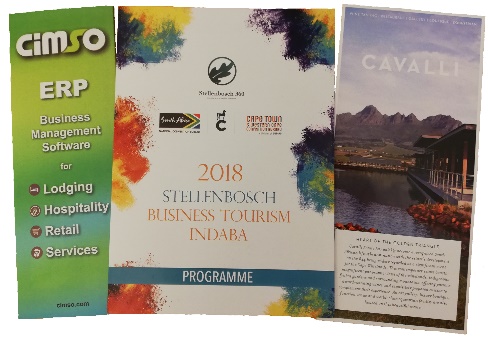 CiMSO attending Community Tourism Initiative
On 19 & 20 July 2018, CiMSO attended a community Business Tourism Initiative at Cavalli, Stellenbosch, South Africa. "This is an excellent example of how a town and it's community identify themselves as a future business tourism destination in the African market", says Simone Steven from CiMSO Africa's Marketing and Sales Division, who attended the conference.
Simone reported on the community's intention to build a convention centre and positioned CiMSO's expertise in the MICE industry as a great value adds to the project. Simone also networked and engaged with other participants and role players during the Initiative.